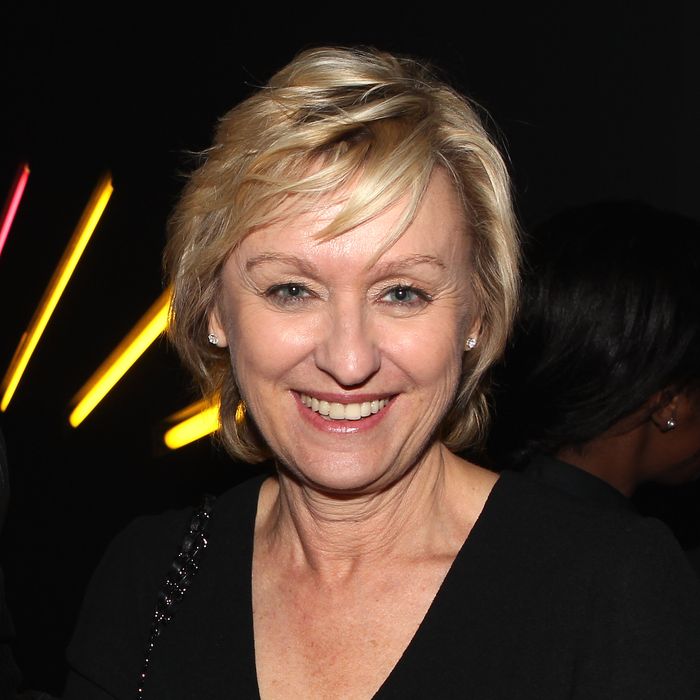 Tina Brown has finally kicked a terrible habit.
Photo: Paul Morigi/Getty Images2012 Getty Images
Fans of Tina Brown will be relieved to learn that her departure from Newsweek and the Daily Beast was not a setback but yet another shrewd, ahead-of-the-curve discernment of an emerging cultural trend. Who wants to read magazines? Magazines suck:
>
The British journalist who helmed among the best-known American magazines, bringing equal parts unique style and controversy to her jobs, no longer reads magazines herself.

"The habit has gone," she said, later speaking to reporters.
People don't want to get their news anymore from a bunch of journalists writing stuff down. They want to hop on a plane to a luxurious conference, gather with affluent movers-and-shakers, and hear the story straight from the mouth of Brown-affiliated luminaries, and then have cocktails. Fortunately, Brown is ahead of that trend, too.
It's not even just traditional journalism that's passé. Brown believes that the whole writing fad is so twentieth century (and, well, every century before that dating from around 5,000 years ago):
And the written word is possibly, slowly going too, [Brown] told the audience during her session.

"I think you can have more satisfaction from live conversations," she said, adding we were "going back to oral culture where the written word will be less relevant."
If we're going back to the oral culture, does the shift have to happen all at once? Can we transition through handwritten scrolls or cuneiform tablets first?