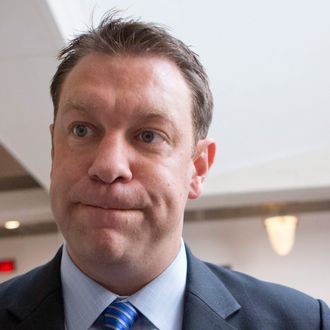 This Sept. 3, 2013 file photo shows Rep. Trey Radel, R-Fla. on Capitol Hill in Washington. Radel has been charged with cocaine possession.
Photo: J. Scott Applewhite/AP/Corbis
Florida congressman Trey Radel faced up to 180 days in jail and a $1,000 fine for cocaine possession after being set up by his dealer last month, but he was merely given a year of probation this morning. "I can't believe the white congressman received a light sentence," said nobody.