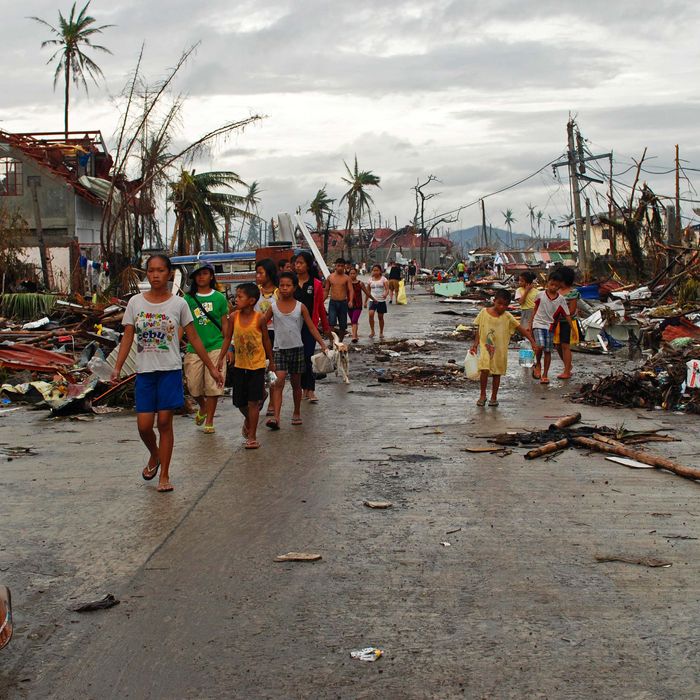 Photo: Dondi Tawatao/2013 Getty Images
Although the death toll in the Philippines from Typhoon Haiyan was said to be near 10,000 people, President Benigno Aquino III said today that the number is closer to 2,500. Still, "bodies lay uncollected in the streets of at least one devastated city," and the steps toward cleanup and rebuilding have only just begun. The destruction is immense and tens of thousands of people are without a place to live as the U.S. has started sending aid. "They need food, they need water, they need shelter. People need to be protected," said Valerie Amos, the UN's under-secretary-general for Humanitarian Affairs and Emergency Relief, which is hoping to donate $301 million to the Philippines.
Photos from the ground, while extremely intense, can only begin to tell the story. They're still worth seeing.