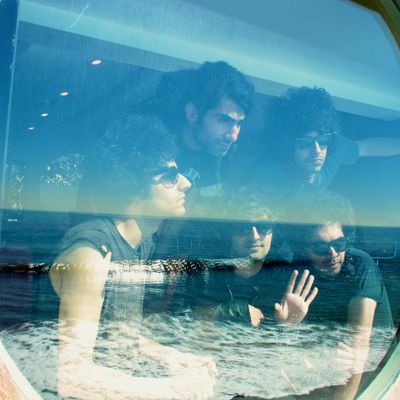 Photo: Courtesy of Yellow Dogs
Senseless violence stunned the Brooklyn music scene yesterday when two members of the band the Yellow Dogs, along with a third man, were killed by a fellow musician from their native Iran, who then turned the gun on himself. It was a premature end to a rock-and-roll story in progress, the Yellow Dogs having come to international fame as well-coiffed expats playing fresh dance-punk in the face of a conservative regime.
What started with "strictly forbidden underground gigs" in a Tehran parking lot became concerts across the United States and more often than not New York City, the group's adopted home, after appearing in a documentary, No One Knows About Persian Cats, about the budding Iranian indie scene.
"Everyone knows it's only a matter of time and the Yellow Dogs are going to be huge," a friend told the New York Times. "That is why my heart is so broken — the idea that you left friends and family and love, and then for it to end in the way that it has, is just so unfair." For those who only know the group through tragedy, Daily Intelligencer traced their promising trajectory up to this week's chilling event.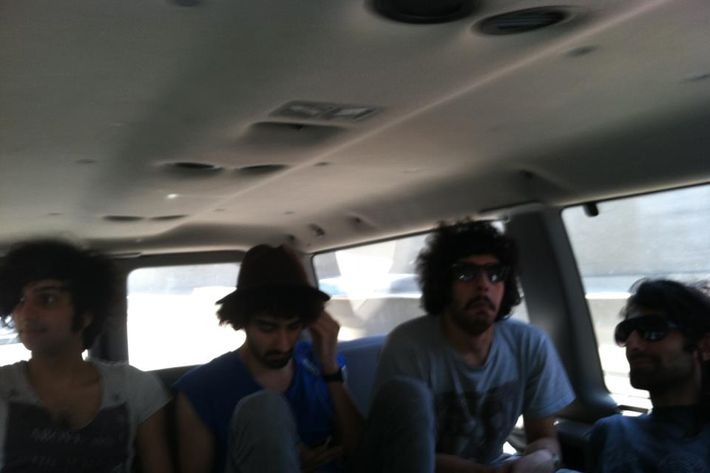 2007: The Yellow Dogs form in Tehran without approval from the government. "For making any sort of art we have to get permission from the Ministry of Culture in Iran, so if you don't have that permission it means that, somehow, you're a criminal," lead singer Obash would recall to Oyster later of the band's origins. The group cites bands like Joy Division and the Rapture as influences.
May 14, 2009: No One Knows About Persian Cats, directed by Bahman Ghobadi, premieres, taking home the special jury prize at the Cannes Film Festival. The Times calls it a "bouncy, seething new film," in which the musicians are "bravely laying claim to creativity, idealism and free expression in defiance of an authoritarian state that seeks to deny them those universal birthrights of modern youth."
December 16, 2009: A diplomatic cable from Istanbul, published by Wikileaks, describes "Tehran's 'small but crazy' underground club scene, where drugs are cheap and easy to find, creative expression is at its most free, and participants are among Iran's most tech-savvy citizens." It's an extremely fascinating — and in retrospect, crushingly sad — document. It's also as good of a bio as the band could ask for:
Istanbul's NEA Iran Watcher and other  colleagues met December 8-9, 2009 in Istanbul with an Iranian  "underground" alternative rock band (please protect) called the "Yellow Dogs," after they applied to the Consulate for  visas to perform a concert tour in the United States. The  four band members, who enjoy a growing local and internet  following, shared their perspective about life as rock  musicians in an Iran beset by growing pressure on political  oppositionists and widening fractures within Iranian society. […]

Though their music is not overtly political or oppositionist the Yellow Dogs described the risks of playing  any kind of rock and roll in Iran, recounting several  occasions in 2007-8 when police raided closed-door concerts  they were holding (typically in sound-proofed basements or  warehouses in isolated neighborhoods).  One raid led to the  detention of one band member under official charges of "Satan  worship". A combination of bribes and parental pleading got  him released after two weeks in detention.  All the band  members recounted run-ins with police and Basijis over "style  and clothing immoralities" including one band member's  afro-style hair, which the police forced him to cut off by seizing his driver's license until he did so.  (He did, but  grew it back again.) […]

These astute, well-informed, and resourceful 20-something musicians offered up an insightful glimpse — which we find credible — into a vibrant but mostly hidden sub-culture in Iran, reinforcing the impression that Iranian  society spans a far broader and more complex spectrum than  many outside observers realize.
In a CNN interview, one member of the band says, "We don't want to change the world, we just want to play music."
January 2010: The Yellow Dogs play their first legal show in Istanbul before flying to New York City.
"We wanted to come for CMJ 2009 but we couldn't make it on time, so we went to Turkey," Obash explains. "We played a concert there, then went to the American Embassy and flew to New York, because we got the invitation for South by Southwest 2010 … We had a good press kit and all this attention from CNN, all sorts of media. We had a good itinerary and we showed them that we were going to do a tour in the United States — which we did last summer — and so that really helped us."
April 2010: Milan Records releases the soundtrack to No One Knows About Persian Cats, featuring the band's song "New Century." The group plays shows around the city at Cameo Gallery, the Delancey, and Santos Party House.
May 17, 2011: The band releases its first official EP, In the Kennel, in association with Neverheard, an Iranian label based in Brooklyn.
April 2011: Obash tells Rolling Stone, "We try not to say Iran, Iran, Iran; because the essence of the band is not only that we're from Iran. I like our music and I know a lot of other people who like our music. We really want to play and make progress like any other band from any other country."
"The things we sing about right now, they are surrealistic, symbolic," he says. "They are stories. You can relate them to Iran or to America, whatever. We don't want to be a political band only."
April 2012: The Yellow Dogs are selected as an eMusic band-to-watch: "they projected such incredible intensity," critic J. Edward Keyes recalls to the Times.
May 9, 2012: Upper Class Complexity, another four-song EP, is released.
May 2013: The band graduates to larger local venues like Brooklyn Bowl and the Music Hall of Williamsburg. Obash tells PRI, "I always say if we were born and raised in America, or born and raised in a Western country anywhere, we wouldn't appreciate it as much as we do right now to come from a country like Iran and be able to come out here and be able to see like, wow, we used to make our own venue to be able to play music." 
They dedicate the single "This City" to New York:
November 11, 2013: Ali Akbar Mohammed Rafie, also an Iranian musician, shoots founding Yellow Dogs member-guitarist Soroush Farazmand, 27, better known as "Looloosh," and his 28-year-old drummer brother, Arash, along with a friend, Ali Eskandarian. Rafie, a former member of the band the Free Keys, then killed himself with a gunshot to the head. Surviving members include singer Siavash "Obash" Karampour and Koory Mirzeai, who plays bass.
According to the Times, "While the precise motive was unclear, it seemed that money, distrust and discord sown amid a tight fraternity of Iranian rock artists were to blame." A police spokesperson said, "He's upset that he's not in the band."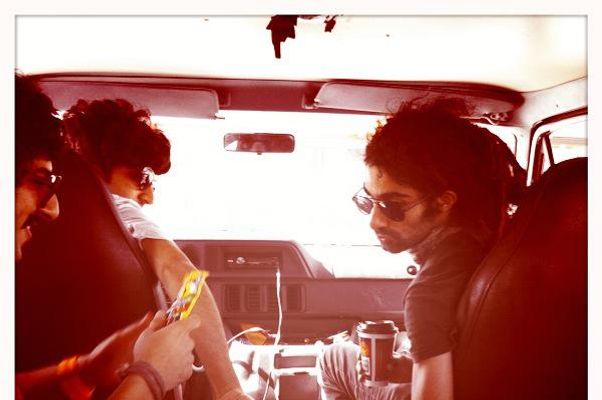 November 12, 2013: Vice posthumously publishes an interview with the band. Soroush Farazmand, one of the deceased, is quoted as saying, "I think our band was much more rebellious when we were living in Iran."