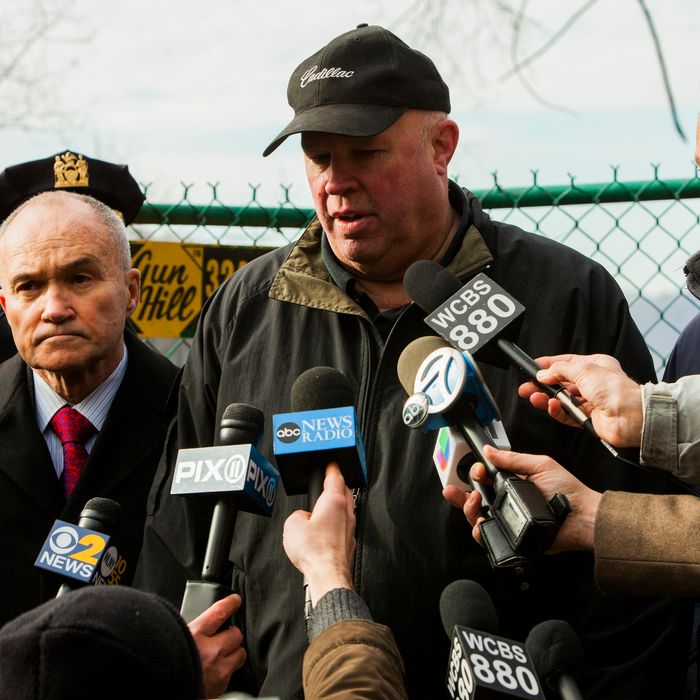 The FDNY chief, the NYPD chief, the MTA chief, and the governor at the scene of the derailment on Sunday. Anyone missing?
Photo: Christopher Gregory/2013 Getty Images
Ask Mayor Bloomberg why he didn't go to the scene of the deadly train derailment in the Bronx or participate in press conferences throughout the day, and he'll reply thusly, as he did last night:
>
What can I do? I'm not a professional firefighter or a police officer. There's nothing I can do. What I can do is make sure that the right people from New York City — our police commissioner, our fire commissioner and our emergency management commissioner — are there and that they have all the resources that they want.