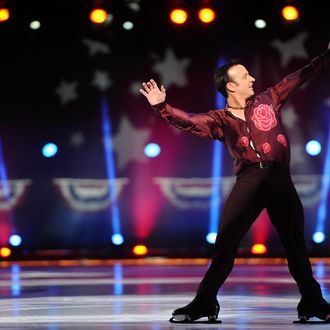 Brian Boitano skates during the P&G & Wal-Mart "Tribute to American Legends of the Ice" at Izod Center on December 11, 2013 in East Rutherford, New Jersey.
Photo: Maddie Meyer/Getty Images
South Park long ago answered the question "What Would Brian Boitano Do?" Now we know who he would do, also. Boitano has officially come out of the closet that many people assumed he had already left years ago. The announcement is extra significant because it means President Obama is sending not one, not two, but three gay people — that we know of! — as delegates to the very gay-unfriendly Winter Olympics in Sochi, Russia. Probably just a weird coincidence.