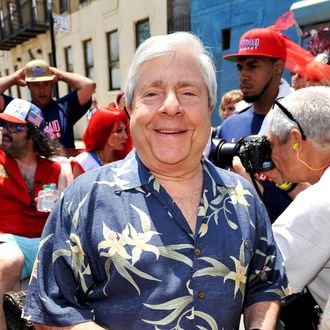 Photo: D Dipasupil/Getty Images
Straight guy Marty Markowitz thinks he would know. As Brooklyn borough president for twelve years, with his final term ending this month, the colorful Markowitz has seen the rise of local "cool," bike lanes, and progressive values. "We remain the lesbian capital of New York City and the Northeast," he told WNYC's Brian Lehrer yesterday. "They've made unbelievable contributions to the quality of life in our city and our borough," he said.
"In other words, we have a much larger lesbian population in Brooklyn," Markowitz continued. "New York City is fortunate to have a large LBGT community, but in Brooklyn in particular, the lesbian community, there's no question it's the capital of the Northeast." Amherst and Northampton, Massachusetts, home to Smith and Mount Holyoke Colleges, might disagree if such a geographically narrow title meant anything at all.