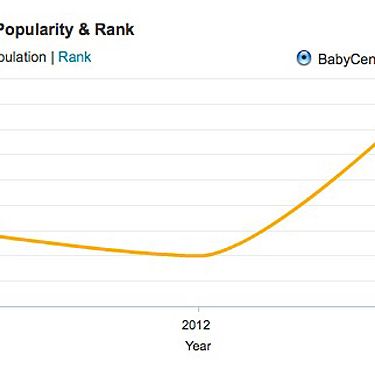 In a sign of the increasing Georgeification of American baby names, the number of newborns named Cheese soared 450 percent this year. Admittedly, the above graph, from BabyCenter.com, shows that only nine American babies were named "Cheese" in 2013. However:
(a) BabyCenter's data comes from a survey of about 500,000 parents. There are about 4 million babies born in the United States each year. That means 72 may be a more accurate figure for the number of babies named Cheese in 2013.
(b) The correct number of babies who should be named Cheese is zero. 
BabyCenter is unsure about the origin and meaning of the name Cheese:

The origin of Cheese is cheese. The meaning of Cheese is cheese.