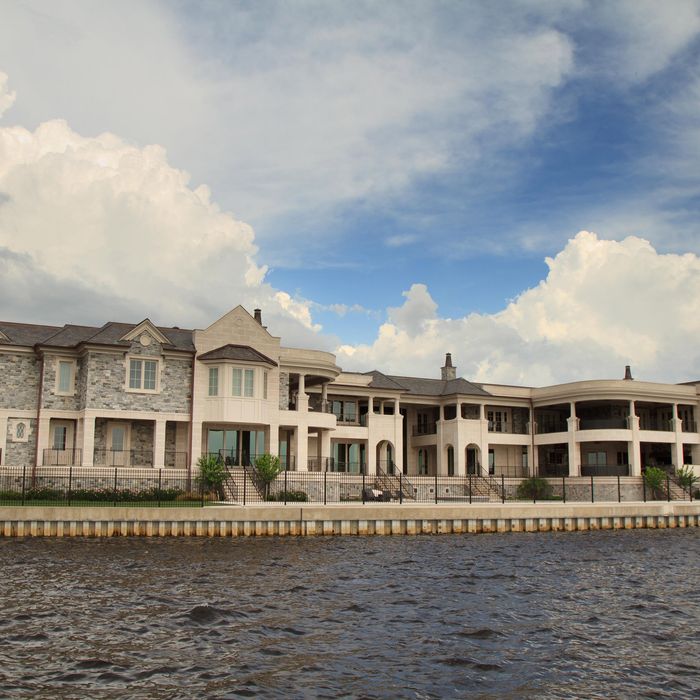 Derek Jeter hasn't even been inside most of the rooms.
Photo: LSFL / Splash News
Derek Jeter makes visitors to his 30,000-square-foot mansion on Tampa's Davis Islands leave their phones and cameras in a basket in the foyer, the Post reports. Consequently, there is no photo documentation of what's inside the home, and therefore no evidence that it does not contain a life-size Minka Kelly hair doll and a room full of spare unfractured human ankles.