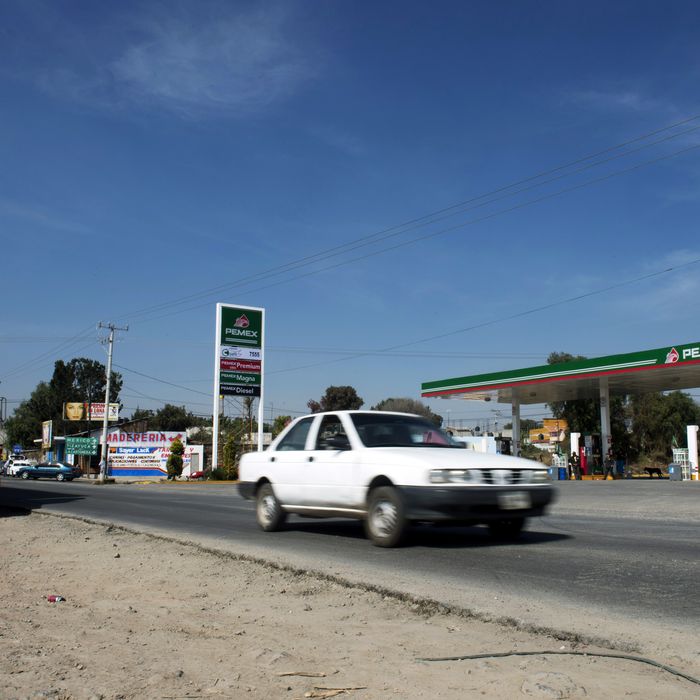 The gas station where the truck was stolen.
Photo: YURI CORTEZ/AFP/Getty Images
Two Mexican gunmen set off a panic earlier this week when they held up a truck crew at gunpoint, beat them, and took their vehicle in the early morning hours on Tuesday. The truck's cargo, it turned out, was a sealed container of highly radioactive cobalt 60. But the thieves were more interested in the truck's crane, and the cobalt 60 was later found discarded in an unpopulated area. 
The carjackers made a fateful error, though, by removing the cobalt 60 from its protective casing — probably out of mere curiosity, authorities believe. An official with Mexico's nuclear-safety commission predicts that the men "will have severe problems with radiation" and "will, without a doubt, die," probably within one to three days. As the old saying goes, "Don't go sticking your nose into other people's business because their business might be cobalt 60 and you will die."