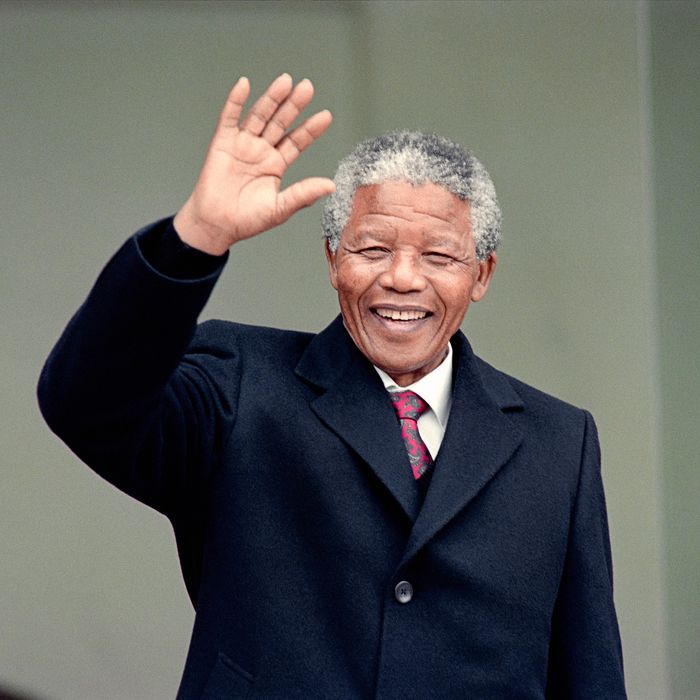 Photo: MICHEL CLEMENT,DANIEL JANIN/AFP/Getty Images
Anti-Apartheid South African leader Nelson Mandela passed away today after months of health problems. "The founding president of our democratic nation has departed," current president Jacob Zuma confirmed in a statement. "He is now resting, he is now at peace." Mandela was 95.
His former wife, Winnie Madikizela-Mandela, said on Sunday that Mandela was "quite ill." He spent three months in the hospital earlier this year with a lung infection, but was released near his birthday in "stable but critical condition." Since then, the bedroom at his Johannesburg home was "like an ICU ward."
Madiba, as he's known locally, served as president from 1994 to 1999, the first black South African to hold the office, following decades fighting against Apartheid and 27 years in prison. He won the Nobel Peace Prize in 1993.
"We've lost one of the most influential, courageous, and profoundly good human beings that any of us will spend time with on this earth," said President Barack Obama in a speech from the White House on Thursday evening. "He no longer belongs to us, he belongs to the ages."