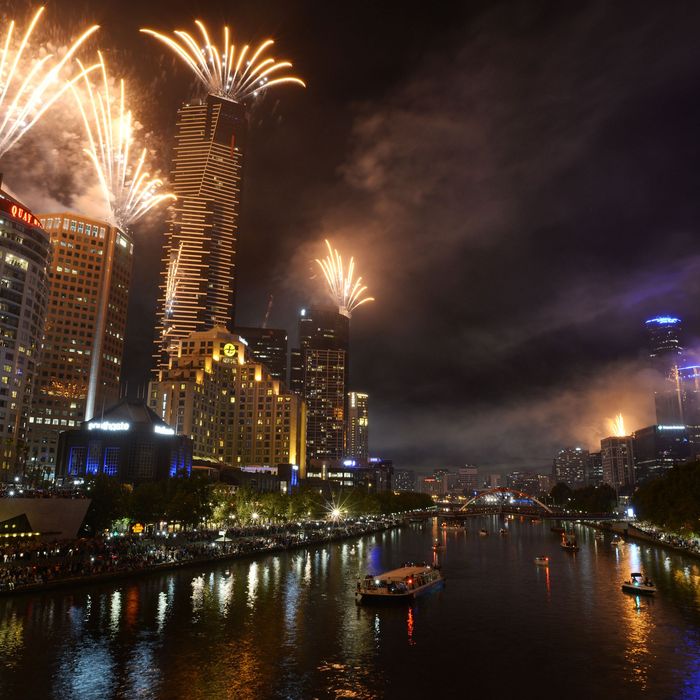 Photo: Vince Caligiuri/Getty Images
While you slog through another Tuesday morning, New Year's celebrations have begun around the world, where, because of some magical time-continuum sorcery, it's already January 1. People are definitely drunk and probably making out in New Zealand and Australia. Meanwhile, in the States, your coffee is probably lukewarm.
In Sydney, the Opera House served as a launching pad for fireworks for the first time in more than ten years: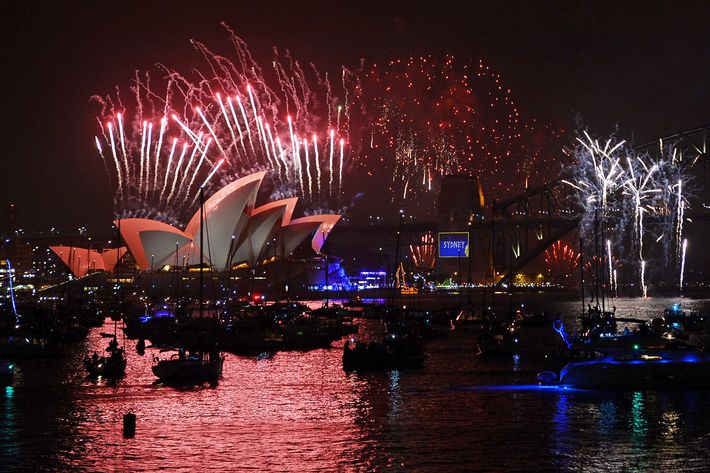 But Dubai plans to one-up everyone:
Organizers say they will also create a burst of light out of fireworks to imitate a sunrise and dazzle spectators with a United Arab Emirates flag that could also break records for being the largest ever made out of fireworks.

The 6-minute extravaganza will include 500,000 fireworks from 400 firing locations, all synchronized by 100 computers from stations across the city, said Barrett Wissman, co-chairman of IMG Artists that is managing the event. Guinness World Record officials will be on hand to measure the scale of the event.
Times Square is hosting a ball or something, so bring your warmest dancing shoes — it'll be about 20 degrees. We hear Applebee's is going to be awesome. If all else fails, there's always Duck Dynasty on Fox News.