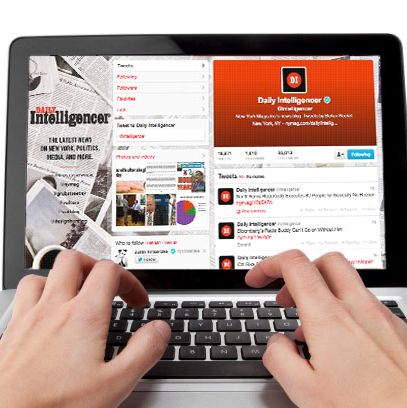 Welcome back to the new New York Magazine Competition. The best of last week's submissions, including the winner, appear below this week's call for entries. It's easy to play: On Monday mornings, we'll lay out a challenge and offer a few sample responses. Give it your best shot in the comments below, or on Twitter with the hashtag we've provided, and on Friday the editors will select three winners. Criteria are highly subjective, but heavily retweeted and favorited posts will have an advantage. The prize is a year's subscription to New York in print or a two-year subscription for the iPad edition (winner's choice). Full rules are here.
COMPETITION NO. 4: SUB-SEQUELS. Please submit the title of a follow-up film, TV show, or similar product expressing diminished ambition. For example:
DJANGO, DOING PRETTY OKAY OUT ON HIS OWN
TINIER FURNITURE
LAW & ORDER: TRAFFIC DIVISION
Post your submission in the comments below, or on Twitter with the hashtag #subsequels.
___________
RESULTS OF COMPETITION NO. 3, "MY BAND IS PLAYING ON THANKSGIVING."
Popular answers: The Cranberries. Smashing Pumpkin Pie. Depeche à la Mode. The Byrds. Blue Öyster Stuffing. Kanye Breast. DrumStyx. Kornbread. The Traveling Pillsburys. Rage Against the Meringue. The Yeah Yeah Yams. Eating INXS. Green Day Casserole. The Novemberists. Fleetwood Mac & Cheese. PILgrims. Ace of Baste. Fiona Apple Pie. The Meatles, the Eatles, and Wings. Wishbone-Thugs-n-Harmony. Bad Company.
HONORABLE MENTION TO:
Lady GobbleGobble
—whygodwhy
Suppertramp
—@freddyjcomedy
The Bastie Boys
—regismayhem
Crowded House
—@liztc2
will.i.yam
—@baleheadmaria
Death Cab for Cornbread
—@connerface
Yam Halen
—@johnjkaminski
Ol' Dirty Basted
—kjonesIII
Clap Your Hands Say Yam
—@mikehamad
LL Cool Whip
—@hollowgold
Gloria Estuffing
—thenext_mrsbass
Nickelback Still Sucks No Matter What Holiday It Is
—shark_bite
The String Beans Incident
—thenext_mrsbass
Crosby, Stills, Nash, and Miles Standish
—@rivetingbonmots 
Bachman-Turkey Overcooked
—@jefro531
Heimlich Manoeuvres in the Dark
—@YaneAUSA
AND THE WINNER IS:
Das Racist Aunt