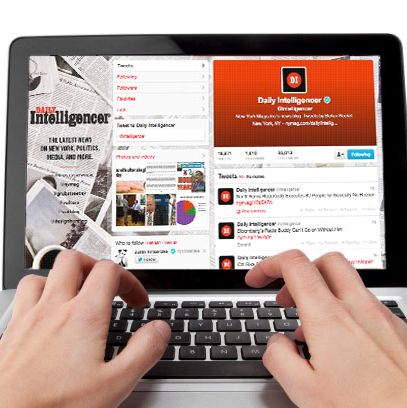 Welcome back to the new New York Magazine Competition. The best of last week's submissions, including the winner, appears below this week's call for entries. 
It's easy to play: On Monday mornings, we'll lay out a challenge and offer a few sample responses. Give it your best shot in the comments section, or on Twitter with the hashtag we've provided, and on Friday the editors will select a winner. Criteria are highly subjective, but heavily retweeted and favorited posts will have an advantage. The prize is a year's subscription to New York in print or a two-year subscription for the iPad edition (winner's choice). Full rules are here.
COMPETITION NO. 5: DARK CAROLS. Please submit the title or sample lyrics from a Christmas song suited to our uneasy times. For example:
ANGELS WE HAVE HEARD GET HIGH
GOD HELP YE, MERRY GENTLEMEN
FROSTY THE SLUSHMAN
Post your submission in the comments below, or on Twitter with the hashtag #darkcarols.
RESULTS OF COMPETITION NO. 4, "Sub-sequels," in which you were asked the names of follow-up projects that display diminished ambition.
HONORABLE MENTION TO:
Ocean's What Are We Up To Now, 14, 15?
 
A Second Time Upon A Time
— JDLEAV
Fraggle Adult Contemporary
— GABEGIRL

Sex and the Gated Community
— ELLEEM78

Silkwood 2: I Stood Too Long in Front of the Microwave
— FOOFFOO

Last Tango In Paris II: We're Out Of Butter 

— @darkprojectnist

American Horror Story: Port Authority
— NDESQ

Zack and Miri Make a Tuna Casserole

It Happened One Night: And Then It Happened The Next Night Too.

No Marley, Just Me

2021: An Amazon Delivery Drone

Why I Divorced Your Mother

How I Met Your Stepmother

Avatar 2: User Name and Password
The Mystery of Al Capone's Vault 2: Geraldo Tries Again

The Meh Factor

She's Gotta Have At Least One Working Lung 
— @NFonseca78  

The Hobbit 4: The Lord of the … oh wait …
— PSYBAB
Star Wars: Pew! Pew! Pew!
Queer Eye For The Straight Girl
— @twindy5
The O'Keeffe Code

White Sale on 34th Street

The Hunger Games 4: Trader Joe's Is Out Of Your Favorite Snack

Say Yes to the Mom Jeans 
— @levendowski

General Hospital Merger 
— @twindy5
AND THE WINNER IS:
Turtlenado
—77BC