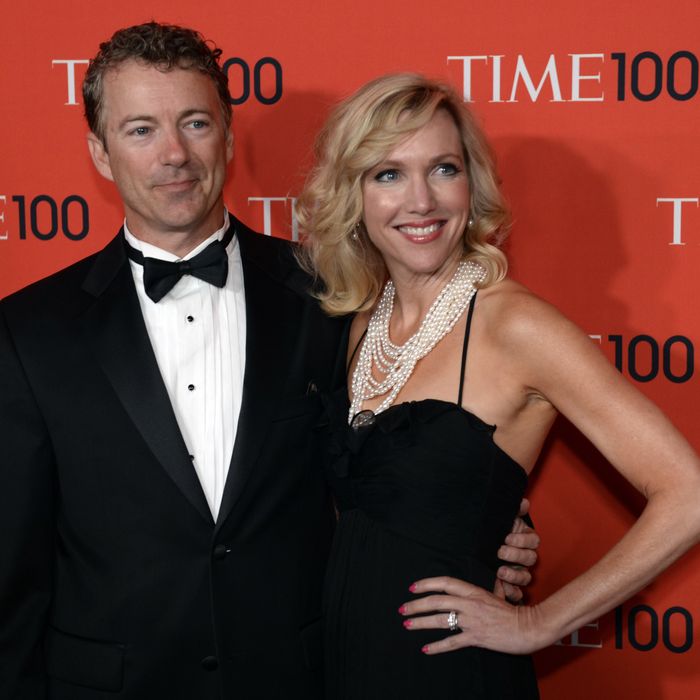 Rand Paul and his wife Kelley "Two Votes" Paul.
Photo: TIMOTHY A. CLARY/AFP/Getty Images
Rand Paul is considered one of the front-runners for the GOP presidential nomination, but asked today at a speech in Detroit — Detroit is located in a relatively early presidential primary state and occasional swing state — whether he'll actually run, Paul claimed that, as of now, he will not. 
>
Unless there's a nuance to the Paul Family voting system that we're not grasping, it seems like giving Kelley Paul two votes is unnecessary when everyone else has zero. With such a shaky grasp on the basic tenets of democracy, and math, perhaps Rand Paul is not ready for the White House just yet anyway.