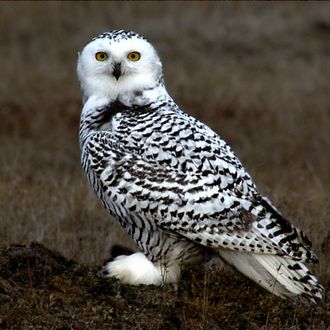 Photo: Floyd Davidson/Wikimedia
Like geese and bunnies (yes, bunnies!) before them, snowy owls have found themselves on the kill list at JFK Airport, much to the horror of people who only care about beautiful creatures. At least three Hedwigs were killed by fatal shotgun blasts at the hands of the Port Authority's "wildlife specialists" over the weekend, the Daily News reports. Pigeons and crows, among other less majestic birds, are also hunted to protect planes from nature's interference, but no one really gets worked up over those. As Mayor Bloomberg once put it, "It's geese or human beings," which is easy, but rare owls are another story altogether.
Update: The Port Authority announced on Monday it was ending the kill program and "working with the New York State Department of Environmental Conservation to move immediately toward implementing a program to trap and relocate snowy owls that pose a threat to aircraft at [John F. Kennedy] and LaGuardia airports." Apparently they might literally move trapped owls to a farm upstate.