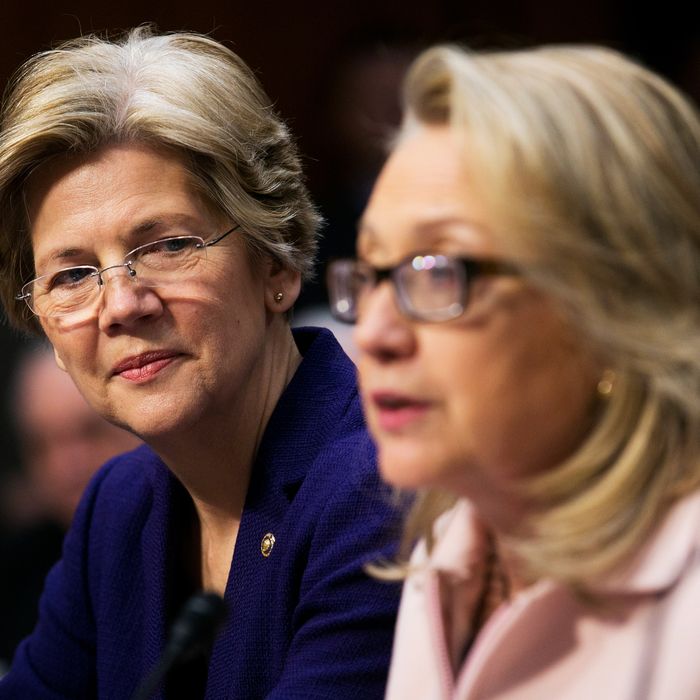 Elizabeth Warren looking at Hillary Clinton.
Photo: Andrew Harrer/Bloomberg via Getty Images
In the midst of rampant, wholly unfounded speculation that she might run for president in 2016, Massachusetts senator Elizabeth Warren, a favorite of liberal Democrats, proclaimed today that she will not:
>
It's probably true that Warren won't run for president, especially if Hillary Clinton runs, which seems likely. But her denials, as Shermanesque as they are, don't mean anything, because she can always very easily reverse her statements, and nobody will care. Ask Senator Obama.