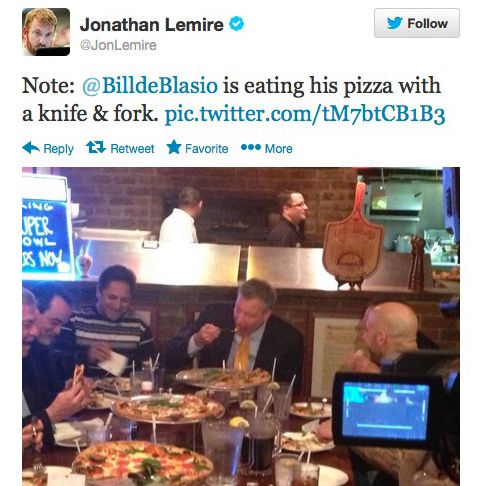 The honeymoon is over: Mayor Bill de Blasio, who was raised in Cambridge, Massachusetts, was seen using utensils to consume a slice during lunch today at Goodfellas Pizza on Staten Island, horrifying onlookers. Worse, he flip-flopped, switching back and forth between fork and hand.
You know who else used a fork to eat New York City pizza?
Sarah Palin. And Donald Trump. Together.
The man has some things to learn about this city yet.
Update: Mayor De Blasio blames Italy, as if this isn't America.

And some additional damage control: