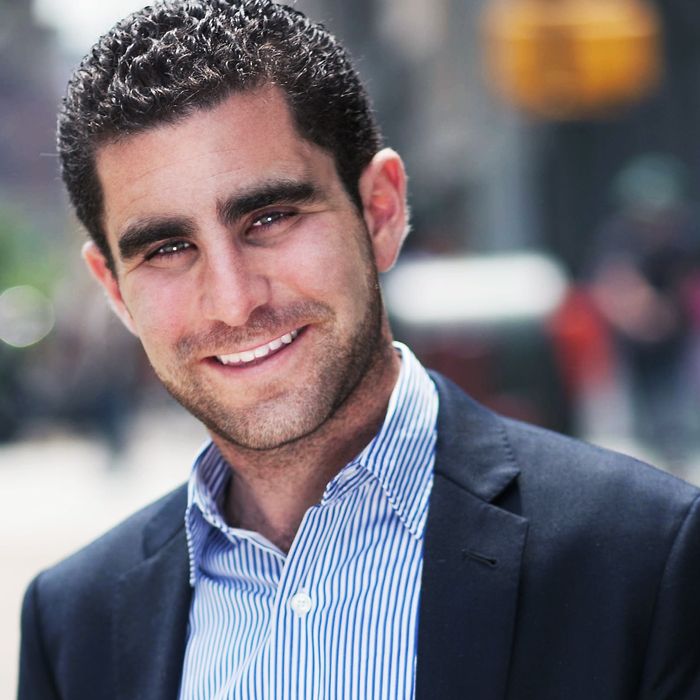 Last spring, during my short-lived Bitcoin phase, I interviewed a nice young man named Charlie Shrem. Shrem was the CEO of BitInstant, a Bitcoin processing company that took people's dollars, exchanged them for Bitcoin, and sent them on their way. "It's so exciting, but it's a lot of pressure and stress to keep things running," he told me, when I asked him about the burden of running a popular Winklevoss-backed Bitcoin start-up.
According to the Feds, who arrested Shrem at JFK Airport today, one of the ways the 24-year-old coped with the stress of entrepreneurship was by running an illegal money-laundering operation.

In the complaint that appeared on Business Insider, the Manhattan U.S. Attorney, working in conjunction with the DEA, FBI, and other agencies, announced charges against Shrem and a man named Robert Faiella for allegedly conspiring to sell more than $1 million worth of Bitcoin to users of Silk Road, the online drug bazaar that was shuttered last year:
From about December 2011 to October 2013, FAIELLA ran an underground Bitcoin exchange on the Silk Road website, a website that served as a sprawling and anonymous black market bazaar where illegal drugs of virtually every variety were bought and sold regularly by the site's users. Operating under the username "BTCKing," FAIELLA sold Bitcoins — the only form of payment accepted on Silk Road — to users seeking to buy illegal drugs on the site.

The complaint alleges that Shrem, who "personally bought drugs on Silk Road," helped Faiella turn his customers' dollars into Bitcoin, even processing some of transactions himself.
Shrem seems to have anticipated some problems ahead for BitInstant, which has been plagued by service outages and allegations of misconduct for months. In a December interview, he told Vocativ that he was worried regulators would bear down on his company. "If we want to exist 20 years from now, we want to make sure all of our ducks are in a row," he said. "And right now, they're not."