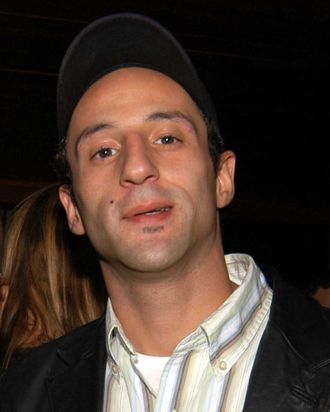 Lillo Brancato at the Maxim Slingshot After Party, Maritime Hotel, NY April 26, 2005.
Photo: Matthew Carasella/PatrickMcMullan.com
That mystery explosion in the Bronx last week seems to have a fitting explanation: According to the New York Post, it was part of a celebration for Bronx Tale and Sopranos actor Lillo Brancato Jr., who recently got out of prison after doing less than five years for his role in a botched robbery that ended in a cop's death. Police said commercial-grade fireworks caused the blast, which shattered windows and left a crater. "We're looking at the young guys in the neighborhood, the Mafia wannabe types," one cop said.