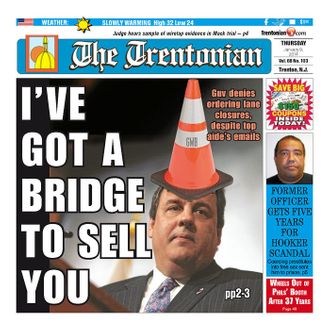 New Jersey Governor Chris Christie will meet the press at 11 a.m. to discuss the blossoming bridge scandal, in which members of his staff arranged, with malice, to shut down lanes of the George Washington Bridge as a political spanking for an enemy. It's been a rough 24 hours for Christie, who avoided the public yesterday and claimed in a statement that "this completely inappropriate and unsanctioned conduct was made without my knowledge." Regardless of what he comes up with this morning, Christie and his political future woke up bruised.
Newspapers across the country, but especially in New Jersey and New York, took their shots (although the Post is just disappointing):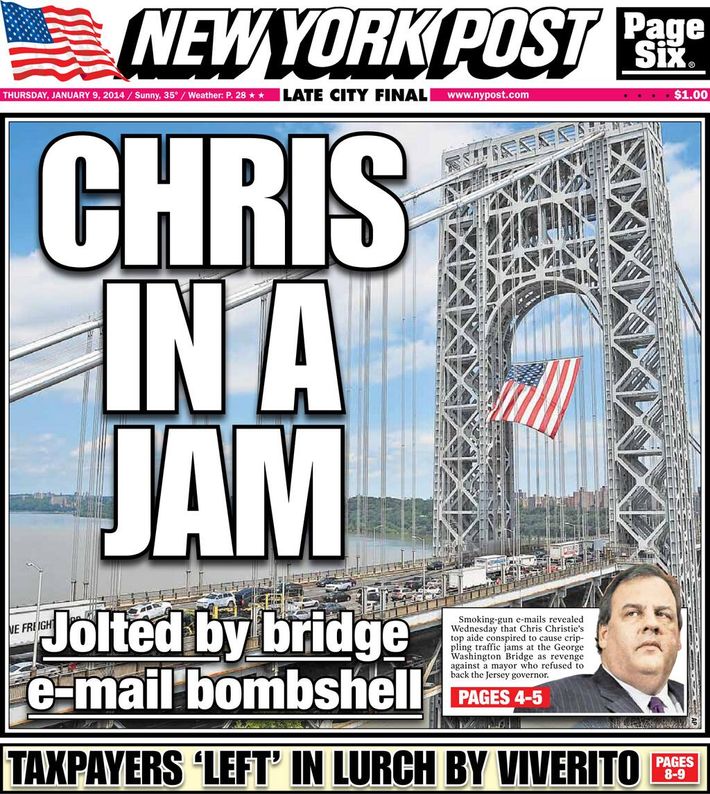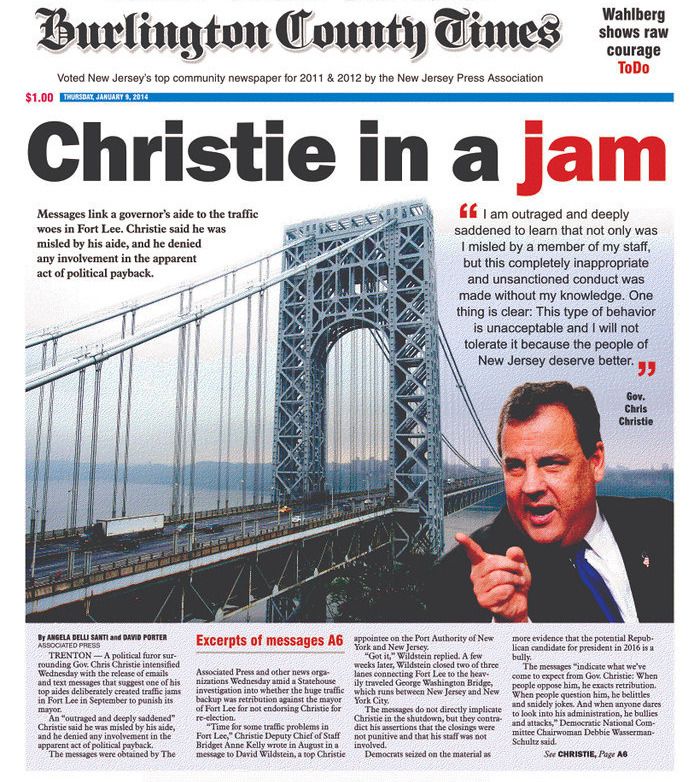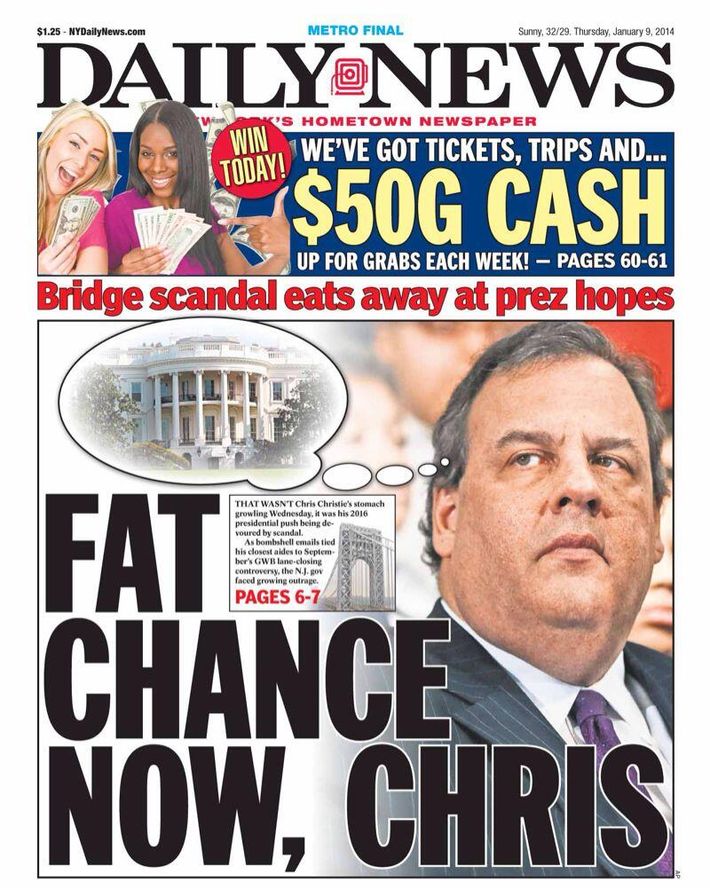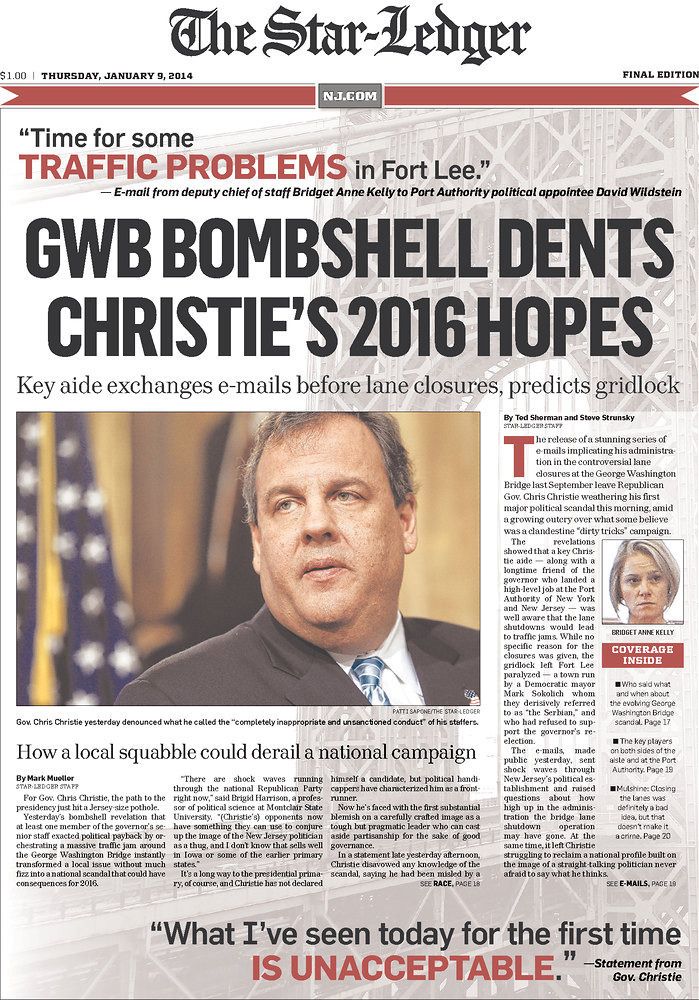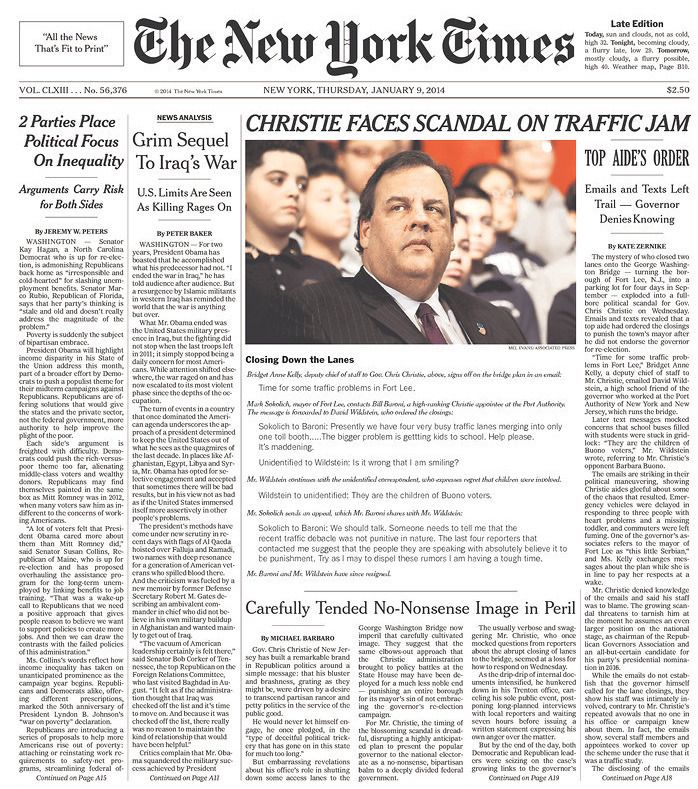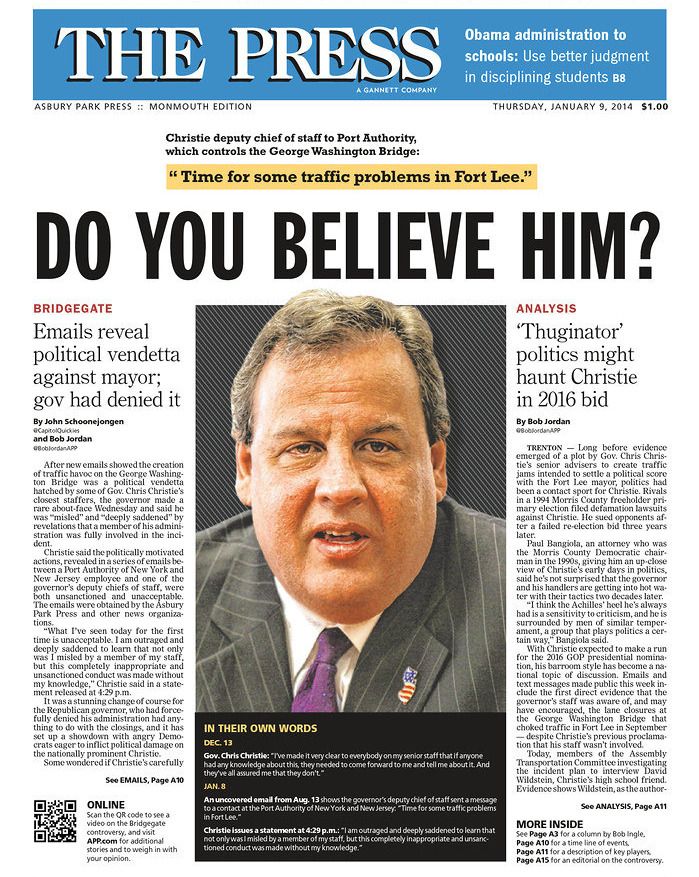 As did The Daily Show, where Jon Stewart said, on the subject of Christie's damaged 2016 presidential ambitions, "You can probably now see Paul Ryan's boner from space."
For Christie, worse than the jokes are the facts — like the one about a 91-year-old woman who died during the coordinated traffic jam, which delayed emergency responders. As Stewart noted, what Christie's comments on the matter so far lack are any sort of apology. In fact, his previous references to the growing bridge drama, before the damning e-mails, consisted of only outrage and sarcasm, from "I worked the cones, actually … You cannot be serious with that question," to "I think in the end this will be shown to be speculation by folks who want to play political games." Today we'll see if he can admit that he was wrong.