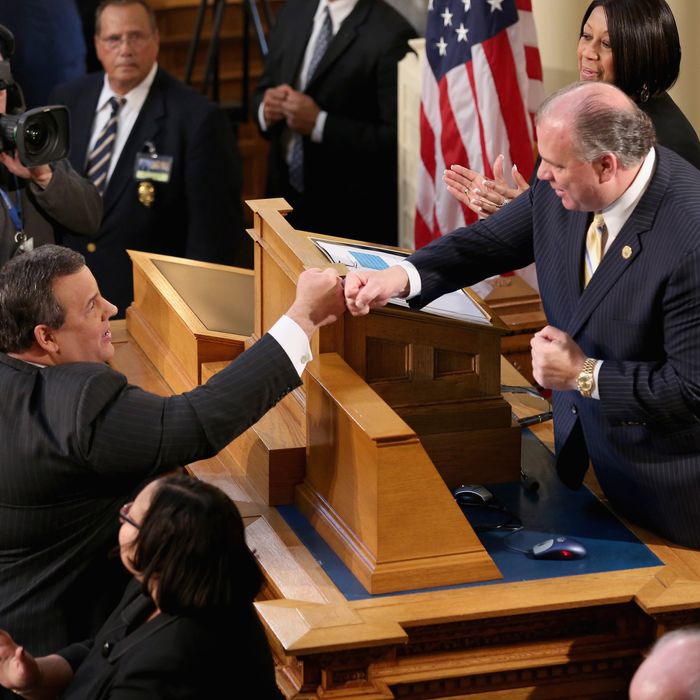 Photo: John Moore/Getty Images
The recent travails of Chris Christie have jumbled together two qualities of his style that are actually distinct. One is corruption of power, and the other is a willingness to work with both parties. In the wake of spreading abuse-of-power scandals, Christie used his inaugural address to reaffirm his standing as a pragmatic deal-maker. This has confounded observers like the Washington Post's Dan Balz, who frames the question about Christie as "Chris Christie: Bipartisan governor or partisan warrior?" and MSNBC's Alex Wagner,* who quipped, "Despite the fact that the very heart of the Bridgegate scandal appears to be political revenge, Christie used today's remarks to unironically revive his favorite theme — bipartisanship."
There's no reason why a politician can't abuse power and cooperate with the other party. Richard Nixon may offer the consummate example here. Nixon has to be judged according to the standard of his day, when the two parties cooperated more closely on economic policy, and the center of ideological gravity sat far to the left of where it does now. Even so, Nixon happily cut deals with Democrats in Congress, signing bills that created the Environmental Protection Agency and the Occupational Safety and Health Administration; expanded food stamps, Medicaid, and Social Security; and proposed universal health insurance and a minimum basic income.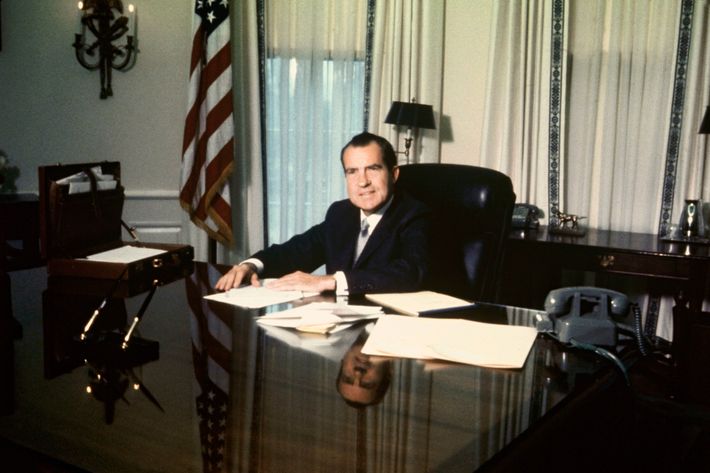 Working with a legislature controlled by the opposite party is a shrewd way for an executive to maximize his power and influence. Genuine ideological opposition may prevent such deals, but if your only goal is power and influence, then you're less likely to let that stop you. Indeed, the sort of threats and rewards Christie characteristically deploys would have little force if he were reliably partisan. It is only his willingness to cross party lines to help pliant Democrats — or punish disagreeable Republicans, like Tom Kean Jr. — that gives him the flexibility to be an effective bully. A reliable partisan would be locked into alliances with his fellow partisans, and locked into rivalries with the opposing party.
Christie from the outset forged alliances with Democrats in New Jersey, who were themselves highly corrupt. Steve Kornacki reported three years ago, "There have been suspicions of wink-and-nod collusion between [Democratic boss George] Norcross and Christie for years, dating back to Christie's decision as U.S. attorney not to pursue a criminal case against Norcross and his machine back in 2006."
The scandals have wiped out the favorability bump Christie gained when he embraced President Obama in the wake of Hurricane Sandy: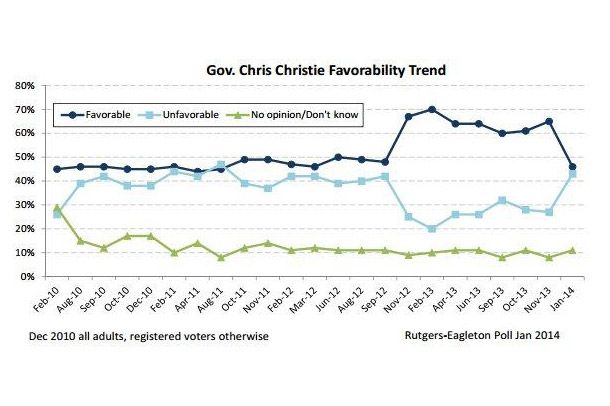 People like good government, and they also like bipartisanship. (Indeed, a trope of conventional wisdom regards bipartisanship as a kind of good government, and partisanship as per se a form of misrule.) But the two are not remotely synonymous.
*I appear on Wagner's show from time to time, and/because I think it's very good.