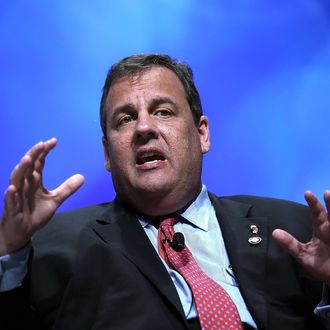 Photo: Alex Wong/Getty Images
Newly obtained e-mails between Chris Christie's top aides confirm the too-New-Jersey-to-be-real claims that the governor's team shut down lanes on the George Washington Bridge to get back at a political rival. "Time for some traffic problems in Fort Lee," wrote a deputy on Christie's senior staff. The town's mayor, a Democrat, failed to endorse the popular Republican governor in his reelection campaign against Barbara Buono. "Got it," responded a Christie appointee from the Port Authority.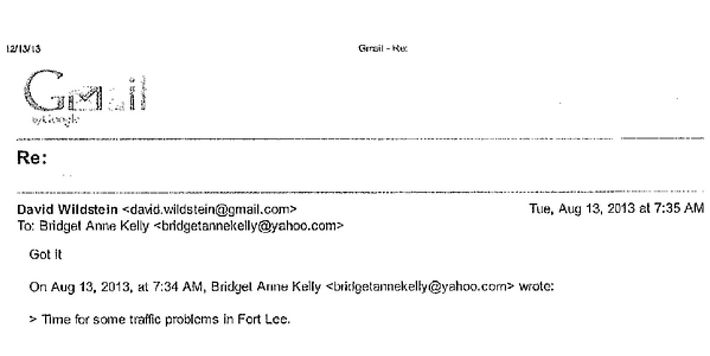 Christie previously laughed off suggestions that he was involved. "I worked the cones actually," he said to reporters. "Unbeknownst to anyone, I was actually the guy out there, in overalls and a hat. You are not really serious with that question." (The administration insisted it was conducting a "traffic study," which other Port Authority officials testified they'd never heard of.)

The lane closures on the bridge coincided with the first day of school, causing havoc in the town of Fort Lee. "Is it wrong that I'm smiling," texted an individual, whose name has been redacted in the now-public documents, to the Port Authority enforcer, David Wildstein, who has since resigned. "No," Wildstein responded.
"I feel badly about the kids," came a reply. "I guess."
But empathy will be tolerated: "They are the children of Buono voters," wrote Wildstein.