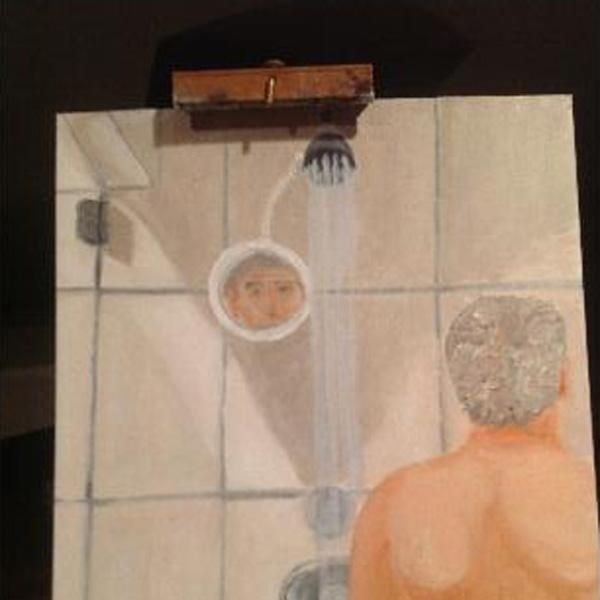 George W. Bush's shower self-portrait, Bill Clinton's chicken-boner dick doodle, Candace Bushnell's new book, Colin Powell's almost affair. All were stolen and leaked by the same person (people?), the prolific hacker Guccifer, an anonymous anti-Illuminati computer criminal who is somehow still at it. "I don't know what near future hold for me," the possibly foreign, or just savvy, hacker told the Smoking Gun, while also providing a massive new cache of documents lifted from the e-mail accounts of the world's elite, "in case I disappear."
Sure, he's not quite Edward Snowden when it comes to the international importance of his stash, but what Guccifer lacks in gravitas, he makes up for in bold-faced quantity. The MO is simple enough and pretty lo-fi: Guccifer accesses an account — usually from an old-school, less secure provider like AOL, Yahoo, or Earthlink (change your e-mails, rich people!) — and correctly answers "forgot your password?" questions until he can change the password. Once inside, he accesses that person's very important address book and the dominoes fall from there.
According to the new load, celeb victims so far include, but are not limited to: comedian Steve Martin, editor Tina Brown, author Kitty Kelley, actress Mariel Hemingway, the creator of Downton Abbey (from whom he nabbed the script for the season finale before it aired in England), and actor Rupert Everett. In politics: former Nixon aide John Dean, friend of the Clintons Sidney Blumenthal, ex-U.S. ambassador John Negroponte, journalist Carl Bernstein, numerous military officials, and many more. At this point, being hacked by Guccifer is almost a status symbol.
Guccifer broadly describes his targets as the "new ukusa empire," and claims to be working from "the cloud of Infinite Justice," a place that apparently remains invisible to law enforcement. For now.