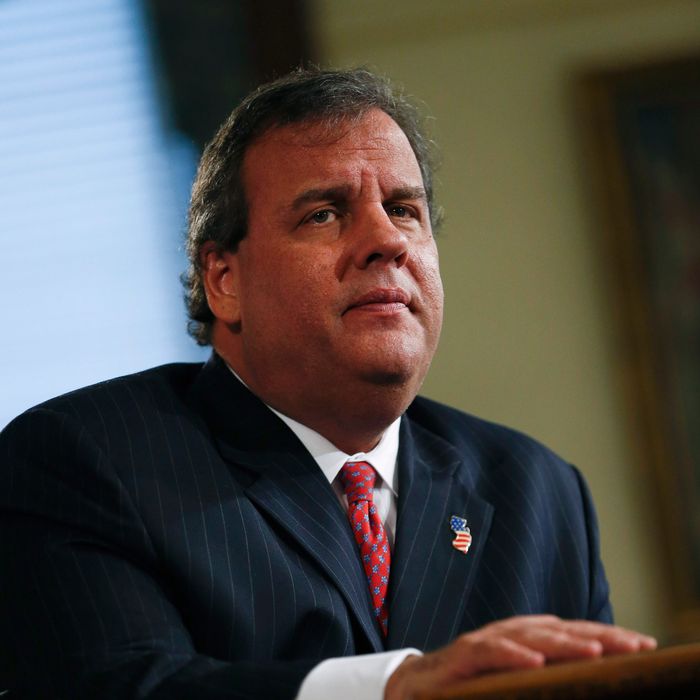 Photo: Jeff Zelevansky/Getty Images
After Washington Post conservative columnist Jennifer Rubin attached herself early to Mitt Romney and confidently predicted his triumph for months, the shock of his unforeseeable loss left Rubin confused and leaderless for about a year. But she has settled back comfortably at the feet of Chris Christie, defending him with escalating devotion in a series of blog posts (here, here, here, here, here, here, and here) as a compulsively honest man persecuted by hypocritical partisans and likely to emerge from the pseudo-scandal not merely unscathed, but actually better off for it. ("The focus on an agenda more relevant to the rest of the country and more explicitly conservative may help him in the long run.")
All these efforts merely displayed Rubin slowly rounding into peak Rubinesque form. She has now recapitulated her unique, almost artistic combination of obsequiousness, self-righteousness, contempt, and hyperventilation in a new column defending Christie from the most recent allegations by Hoboken mayor Dawn Zimmer that Christie withheld Hurricane Sandy aid to force her to approve a redevelopment. Rubin could argue that the alleged behavior did not occur, which is possible, or that even if it did occur, it's not so scandalous. Instead, Rubin declares that the scandal is that MSNBC aired the accusations at all:
Saturday MSNBC decided to throw even the pretense of journalism overboard …

Rather than, you know, investigate the story, MSNBC threw it out on the air hoping others would follow. …

A professional news operation must be more than simply a bulletin board for partisans. …

The test for the mainstream media and for medic "critics" (often merely on the prowl for Fox News bias) is whether they find the actual scandal: The MSNBC hit-squad that does not investigate, does not make any pretense of balance or fairness and is nevertheless given legitimacy by other media elites.
Rubin supports this charge by claiming MSNBC did not report out Zimmer's accusation, which is false. (MSNBC reports the claim extensively, and solicited a response from Christie, which it didn't get.) Rubin likewise asserts, "MSNBC says the mayor has a personal diary that corroborates her claim — a diary that has yet to be released, reviewed or verified." In fact, Zimmer's diary entries are posted on MSNBC's site — or, if you don't trust MSNBC, other news sites as well — and the physical diary is being reviewed by the U.S. attorney investigating Christie.
Zimmer provided MSNBC with copies of her diary, specified the names and dates of the alleged meetings with Christie's administration, and offered to testify under oath and take a lie-detector test. Now, maybe she has faked the entire thing, or is misremembering events, or shading key details to change the emphasis. But Rubin is apparently arguing that the only way MSNBC could have maintained even "the pretense of journalism" would have been to ignore Zimmer's charges.
One can only wish Rubin had been in the room when Mitt Romney's campaign vetted Christie and dropped him like a hot potato. (The highest form of Rubin amusement comes when her principles collide and she is forced to pretend one of them doesn't exist.) Her return to classic form may be the single most gratifying outcome of the bridge scandal.