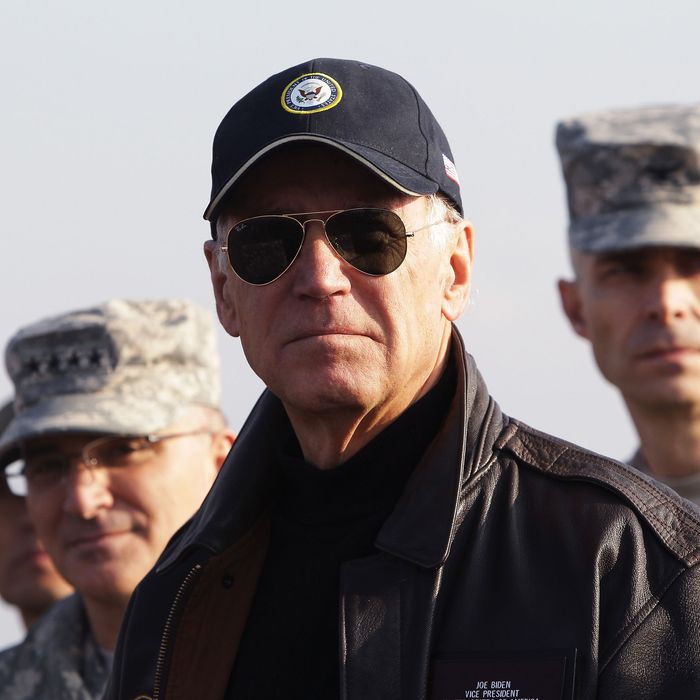 Photo: Chung Sung-Jun/Getty Images
The juicy bits of a new memoir by Robert Gates, who served as Secretary of Defense under presidents George W. Bush and Barack Obama, have been squeezed by the New York Times, including, most notably, the trash talk. Whiles the Republican Gates's criticisms are "bipartisan," the "controlling nature" of the Obama White House, which "took micromanagement and operational meddling to a new level," is highlighted. And then there's Vice-President Joe Biden:
>
Mr. Gates calls Mr. Biden "a man of integrity," but he questions the vice president's judgment. "I think he has been wrong on nearly every major foreign policy and national security issue over the past four decades," Mr. Gates writes.
Forty years! But it's been a blast, hasn't it?