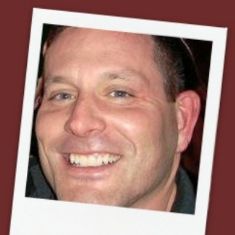 Hildreth/Nicosia.
Photo: Courtesy of Jon Nicosia
Over the weekend, Jon Nicosia, the managing editor of ABC's chief legal analyst Dan Abrams's media news site, Mediaite, wrote a blog post admitting that he is a convicted felon whose real name is Zachary Hildreth. (Nicosia/Hildreth's decision to come forward seems to have been prompted by a forthcoming Capital New York report on his background.) In the confession, he copped to spending five years in state prison for "multiple counts of bank fraud and larceny" committed while running a Massachusetts technology company in the late eighties.
But, "Despite five years behind bars, I hadn't learned my lesson. In 2002, I plead guilty to larceny and securities fraud stemming from more illegal activities in 1998 and '99." Hildreth wrote that press coverage of the convictions, along with a 2005 return to "the spotlight" after "my ex-boyfriend was charged with a crime against me (he was found not guilty)," inspired him to "start a new life" by clipping political videos and posting them to a YouTube channel. As his work gained attention online, he started going by Nicosia. Abrams brought him onboard at Mediaite in 2009
Hildreth's story is unusual even when taken at face value, but it get much weirder and darker with a little digging. According to a 1988 Associated Press article about the downfall of Hildreth's company, Massadata, he "often tried to trick employees into believing that New York real estate tycoon Donald Trump called to chat"; to do so, he would "disguise his voice and call himself, pretending to be Trump, then would leave the office door open as he conducted an imaginary conversation."
Meanwhile, according to a piece in a since-shuttered Boston-based newsweekly uncovered by the Awl, Hildreth also scammed multiple men he'd dated, stealing their money and becoming "violent and abusive" when confronted. One of those alleged victims, a Massachusetts doctor, appears to be the ex-boyfriend Hildreth referred to in his post: He ended up on trial for assault after Hildreth told the police that he had slashed him with a shard of glass, among other things. The ex-boyfriend, whose medical license was temporarily suspended because of the case, said that it was Hildreth who assaulted him. A jury ultimately believed the doctor's version of events, thanks to forensic and medical evidence, as well as testimony from a number of friends and acquaintances who spoke about Hildreth's pattern of dishonesty in both his personal and professional life. (At the time, he frequently went by yet another name: Aaron Snyder.)
Hildreth's attempt to leave all that behind is certainly understandable. And in his post, he wrote that he "disclosed my situation to Mediaite management" before he was hired, and "they judged me based on my work to that point, rather than my past." But it's possible that Abrams let Hildreth write as Nicosia not out of a generous desire to give him a fresh start, but because he thought that having a convicted felon — especially one with Hildreth's specific history — employed by, and eventually in charge of, his publication wasn't a good look. (Mediaite senior editor Andrew Kirell was promoted past Hildreth to become the site's first editor-in-chief in November*.) Of course, the revelation that Abrams, whose primary job is being legally savvy, decided not to be transparent about Hildreth's crimes is arguably worse for his reputation.
*Correction: This post previously stated that Kirell's promotion was made public the day before Hildreth's reveal; the title-change occurred earlier.