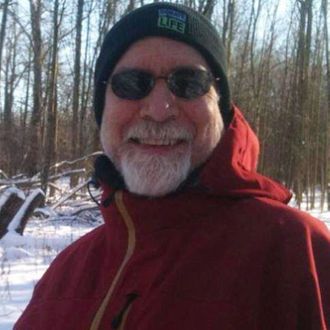 Photo: Long Hill Township Police Department
On Saturday, as rainclouds stacked up over New Jersey, 55-year-old David Bird, an energy-markets reporter for Dow Jones and father of two, put on a red raincoat and announced to his wife he was going on a walk. He did not come back. Days later, Bird is still missing, as police and volunteers scour the woods near his house in Long Hill Township, New Jersey. Bird's wife reported him missing two hours after he went out, once the rain had started. He left behind his phone and the liver medication he takes twice daily after receiving a transplant.
"We're just befuddled by how little we have to go on," Long Hill Police Chief Michael Mazzeo told The Wall Street Journal, saying they'd found no evidence he'd hurt himself, been hurt by someone else, or was preparing for a trip. The Long Hill Police Department is giving updates on the search on its Facebook page. Here's hoping they find Bird safe.
Update: NBC New York has this mysterious addition to the saga: "Sources close to the family told NBC News Thursday that the missing man's credit card was used in Mexico Wednesday night. The family believes that his coverage of OPEC may be related to his disappearance."