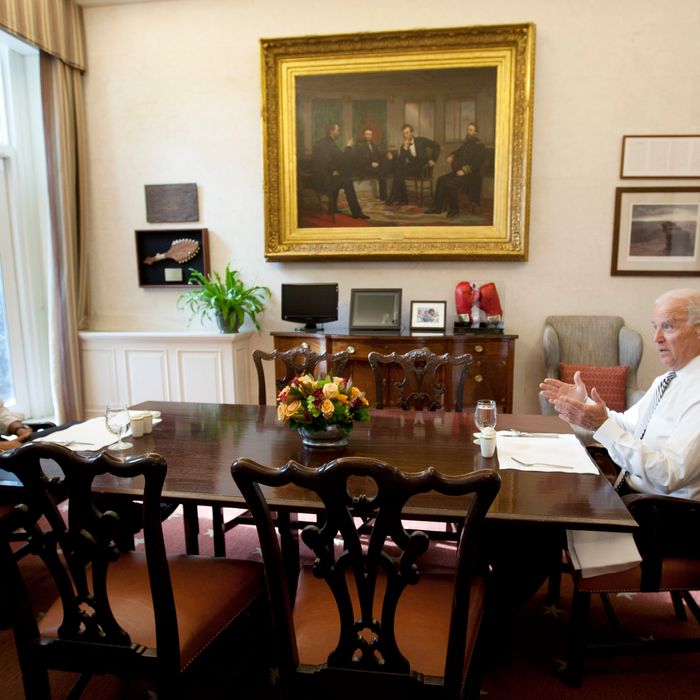 Obama and Biden in the Private Dining Room of the White House on January 8, 2014.
Photo: Pool/2013 Getty Images
A day after the White House made it clear that they won't tolerate Biden-bashing, the vice president's name suddenly appeared all over the president's official schedule on Wednesday. The New York Times reports that photographers were also invited to Obama and Biden's weekly lunch for the first time ever. The White House claimed the Biden-heavy day had nothing to do with former Secretary of Defense Robert Gates's book, and the lunch invitation was a response to photojournalists' demands for greater access. If it looks like they're sitting too far apart, that's because Biden really gets a kick out of reenacting that scene from Batman.