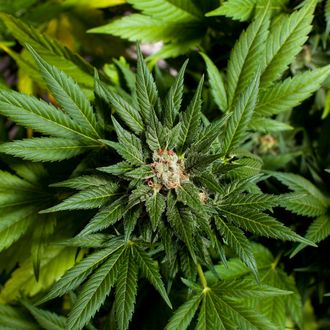 Surprisingly, this is the least of Miftakhov's worries.
Photo: Uriel Sinai Images/Getty
Police searched a Penn State Altoona student's apartment on Friday expecting to find a few marijuana plants, but stumbled on something far more disturbing: two homemade bombs. In addition to the marijuana plants, police say they found fuses attached to aluminum and plastic containers, and a suitcase filled with bomb-making materials. Vladislav Miftakhov, an Russian citizen, was charged with possessing a weapon of mass destruction, risking a catastrophe, and various drug-related crimes. The 19-year-old initially told police that he planned to "blow things up" with the devices, but later said he only intended to set them off in a field.
Andrew Leff, who lives in the same apartment and can now trump anyone's "crazy college roommate" story, claims Miftakhov set off three "mini-bombs" on the property this semester. "He's the weirdest human being I've ever met, to be honest," said Leff. "He's always doing like abstract things, but never really anything dangerous like this before." When asked to elaborate, Leff said, "He'll just come over to my side of the apartment, take food out of our kitchen without us even, like, giving him permission, just say some bizarre stuff really." He should probably work on that story.