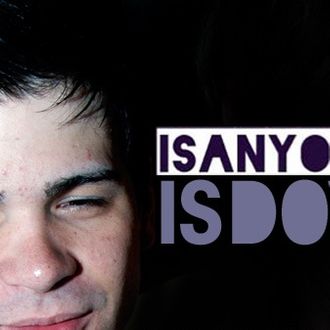 Hunter Moore, the founder of defunct revenge porn site isanyoneup.com, has been arrested, along with another man, for allegedly conspiring to hack into victims' e-mail accounts in order to access nude photos, the Department of Justice announced on Thursday. According to the U.S. Attorney's office in Los Angeles, the F.B.I. arrested Moore, 27, and another man named Charles Evens, 25, without incident on Thursday morning. A fifteen-count indictment unsealed after the arrest charges them with identity theft, conspiracy, and unauthorized access to a protected computer to obtain information.
Moore's infamous site used images submitted to him by friends, enemies, and exes of their subjects. But according to the federal prosecutors' press release, he felt the submissions didn't provide enough material for the site:
However, to obtain more photos to populate the site, Moore allegedly instructed Evens to gain unauthorized access to – in other words, to hack into – victims' e-mail accounts. Moore sent payments to Evens in exchange for nude photos obtained unlawfully from the victims' accounts. Moore then posted the illegally obtained photos on his website, without the victims' consent. The indictment alleges that Evens hacked into email accounts belonging to hundreds of victims.
The FBI has been investigating Moore since 2012, in connection to isanyoneup.com, concurrent with a movement to rewrite laws to make revenge porn more explicitly illegal. But the charges Moore and Evens now face — hacking, conspiracy, identity theft — do not exist in a legal gray area. You can look at the full indictment below, and we'll keep this updated as more information emerges. Moore and Evens are expected in court later today.