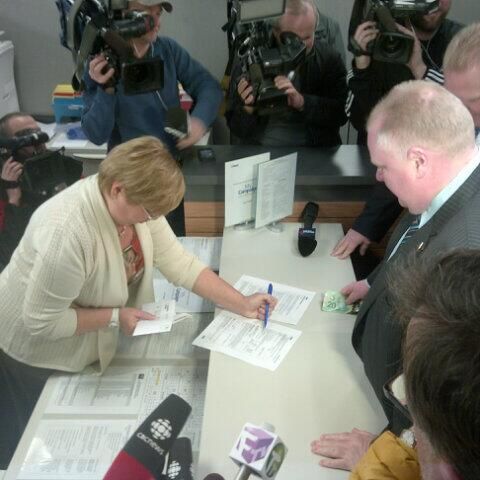 "Ford more years."
Photo: Rob Ford / Twitter
One-man Toronto wrecking crew/sideshow Rob Ford has filed the necessary paperwork to run once again for mayor. The admitted drunken crack-smoker went full-on Steve Holt! while filling out the forms for the October 27 election, promising reporters, "Ford more years." Really, how could he lose?
"I've got the strongest track record. I've been the best mayor that this city's ever had. My record speaks for itself," said Ford, who has basically no power anyway. "If you want to get personal, that's fine. I'm sticking to my record, and talk is cheap. You're going to see action like you've never seen before."
In addition to the chances he could lose to a functional adult, Ford still faces an open investigation and potential criminal charges. Now just watch him win this thing from jail.