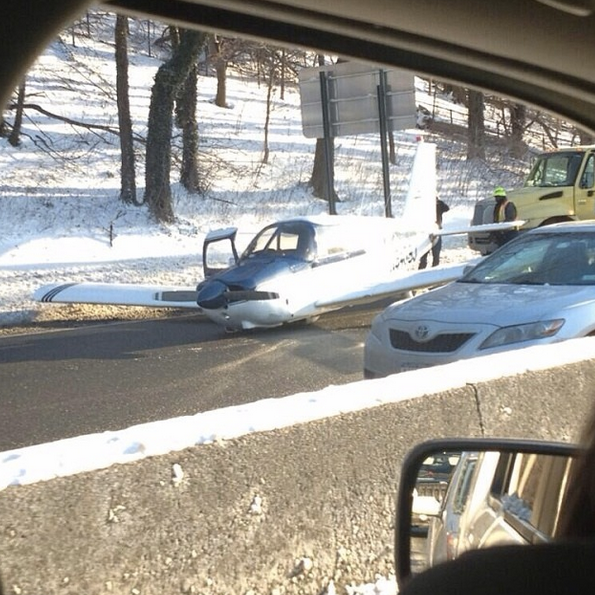 Photo via Instagram user slimmfoxxable.
In what's already being called the "Miracle on the Major Deegan," a plane believed to be a Piper PA28-180 single engine prop made an emergency landing on the Major Deegan Expressway in the Bronx on Saturday afternoon. 
The New York Daily News reports the 1966 aircraft, registered to to Westchester's Michael Schwartz in July 2013, was on its way to La Guardia when it lost power. It touched down near the East 233rd Street exit just after 3:20 p.m, and somehow avoided hitting any cars on the crowded road.

According to the Daily News, a man and two women were taken to St. Barnabas Hospital after emerging from the stalled plane. One of the female passengers reportedly suffered a minor head injury.

Obviously, expect some serious traffic issues in that area while the situation clears up.