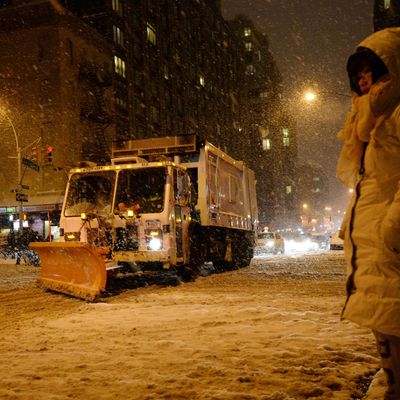 Photo: STAN HONDA/2014 AFP
The good news: It finally stopped snowing! But now it's just sitting there, getting dirty and slushy, making everything more difficult than it should be on this Wednesday morning. New York City totaled about eleven inches of snow, while Philly and parts of New Jersey got over a foot, according to the National Weather Service, but the temperature is providing extra pain — the day started below 10 degrees in the city (feels like -9) and will top out around 17 degrees (feels like 3). Getting around is going to be far from perfect.
Unless you're this guy: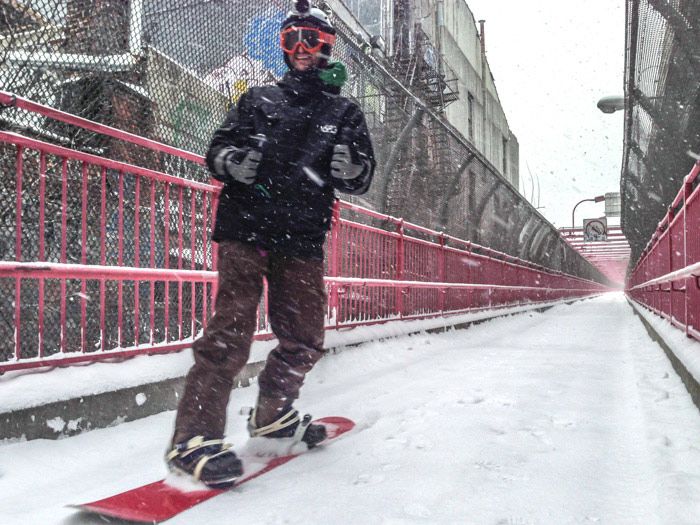 The MTA says subway service today is "near normal," thanks to the suffering of a few: "Crews worked overnight in sub-zero temperatures and heavy winds as they cleared platforms, rails and switches of the powdery snow." Rails, buses, and road travelers can expect delays. More than 3,000 flights have been canceled across the northeast.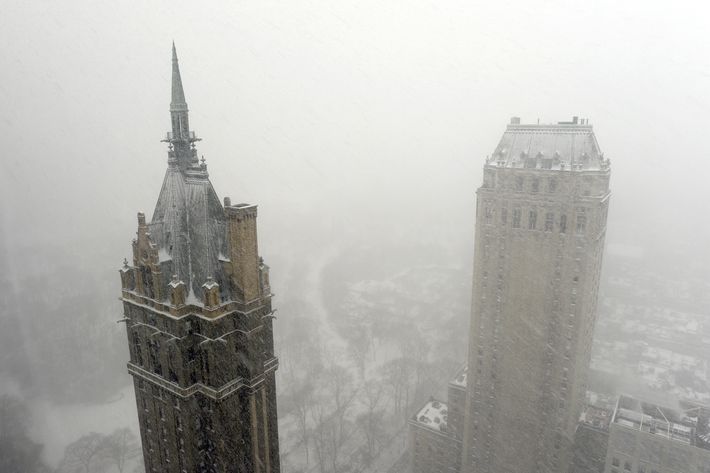 New York City schools, as students already know, are open. "Travel conditions may be difficult, and families should exercise their own judgment when taking their children to school," said Schools Chancellor Carmen Fariña. But kids are not pleased:
Dante was no help this time around.
Rich people are whining as well, if the New York Post is to be believed. In addition to those on the Upper East Side claiming the mayor is getting back at them for being wealthy by plowing slowly, the tabloid is really trying to make "Turmoil as De Blasio botches early snow" happen. ("I think the city handled it very well," he said.) Evidence of "storm-related chaos" — chaos! — includes two non-fatal car accidents (it's icy), a "parade" of buses with their "not in service" signs on (…), and, you know, tons of snow. Definitely all Bill de Blasio's fault.
This post has been updated throughout.