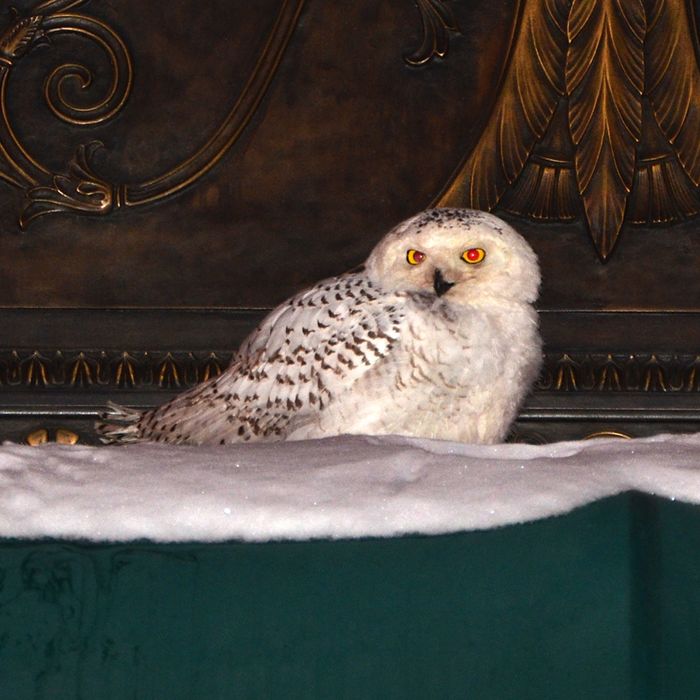 Photo: EVA HAMBACH/AFP/Getty Images
The newest, bipartisan local celebrity in Washington, D.C., known only as "the snowy owl," was struck by a bus this morning and is currently in the care of the National Zoo. "Upon arrival, the snowy owl was alert and responsive but subdued," its caretakers said in a statement. "There were no obvious physical injuries but there was blood on the bird." Head trauma is suspected, and the bird is currently on a lot of drugs.
"Oh my God, don't tell me this!" said an ornithological expert to the Washington Post. "I knew that bird was going to get hit."
As our nation's capital mourns, the zoo seems to think she (they've determined the owl is female) will be okay and aims to release her as soon as possible: "Per standard and established protocol, wild animals such as this snowy owl, are provided care and released back into the wild." Don't screw this up, too, D.C.