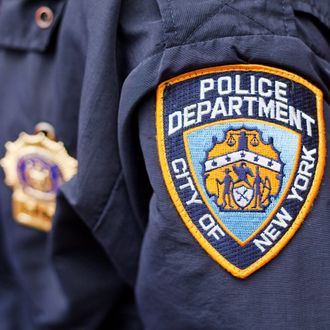 Even before new NYPD Commissioner Bill Bratton took over for Ray Kelly, the number of stop-and-frisks had decreased dramatically — under 200,000 were counted last year, down from more than half a million in 2012 and 694,000 in 2011. "The problem has been more or less solved," said Bratton yesterday.
"Clearly it is in decline and I believe that is a good thing," he said. "The number of stops has fallen dramatically and in some instances it has stopped altogether. Stop and frisk has been stopped in some neighborhoods altogether."
Judge Shira Scheindlin's additional recommendations for improvement, meanwhile, have been on hold pending an appeal by the Bloomberg administration that Mayor De Blasio has said he will not continue. The case is due back in court next week, at which time the new administration plans to formally drop the appeal, Daily Intelligencer has learned.