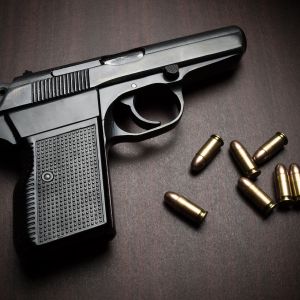 A man hoping to catch a Lone Survivor matinee was shot dead on Monday in Florida, apparently after another theatergoer got angry at him for texting during the previews. Police say the altercation at the Grove 16 movie theater in Wesley Chapel started when Curtis Reeves, a 71-year-old retired police officer, asked the man sitting in front of him, 43-year-old Chad Oulson, to stop using his phone. Oulson was heard saying he was texting his 3-year-old daughter, and Reeves left to get a manager, but returned without one. "Three seconds, four seconds later, the argument starts again," witness Charles Cummings told FOX 13 television. "Their voices start going up; there seems to be almost a confrontation. Somebody throws popcorn, I'm not sure who threw the popcorn, and, bang, he was shot."
A nurse in the theater administered CPR as an off-duty sheriff's deputy from another county grabbed Reeves's gun and detained him until police arrived. Oulson died from a single shot to the chest, which also wounded his wife, Nicole, who put her hand on him as he was shot.
Reeves has been charged with second-degree murder. Sheriff Chris Nocco said detectives considered whether this could be a "stand your ground" case, but decided the law didn't apply.
The New York Times notes that the killing has "underscored the increased debate about when to use smartphones in public." And, you know, senseless gun violence. "I can't believe people would bring a pistol, a gun, to a movie," Cummings said. "I can't believe they would argue and fight and shoot one another over popcorn. Over a cell phone."