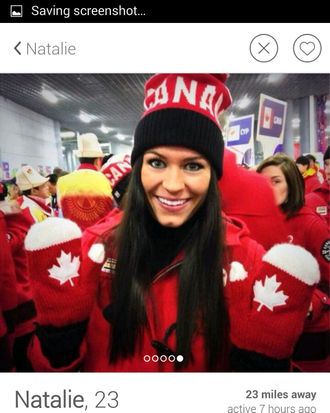 Is this Canadian hockey player Natalie Spooner? Looks like it.
Earlier this week, we learned that the Olympic village in Sochi was, somewhat predictably, a hot spot for the dating app Tinder. With all those toned young people crammed together, who would have thought otherwise? Despite a not-very-convincing note of disapproval by the app's founder, Justin Mateen, who told TMZ the athletes should "focus on giving it your all while competing," people in Sochi on this Valentine's Day are using the app like crazy. And thanks to the new but thorough Tumblr Sochitinder, we get to see what they look like doing it. Spoiler: They look hot.
Mateen's fellow co-founder, Tinder CEO Sean Rad, told The Wall Street Journal the app had seen a 400 percent increase in day-over-day usage in Sochi, now logging thousands of users there, including athletes, volunteers, and visitors. "We didn't have a lot of activity in Sochi before the Olympics," he told the paper. But over the past week the city has become "one of those areas for us that have great penetration and usage."
Not only has Tinder's popularity skyrocketed, but Grindr, its gay counterpart, has also seen its usage spike, to 541 active users in Sochi from 185 before the games started. 
And while we're not actually in Sochi to verify that these people are on the app, we did recognize some of the faces from the coverage, such as U.K. snowboarder Billy Morgan. Oh wait, that's not his face: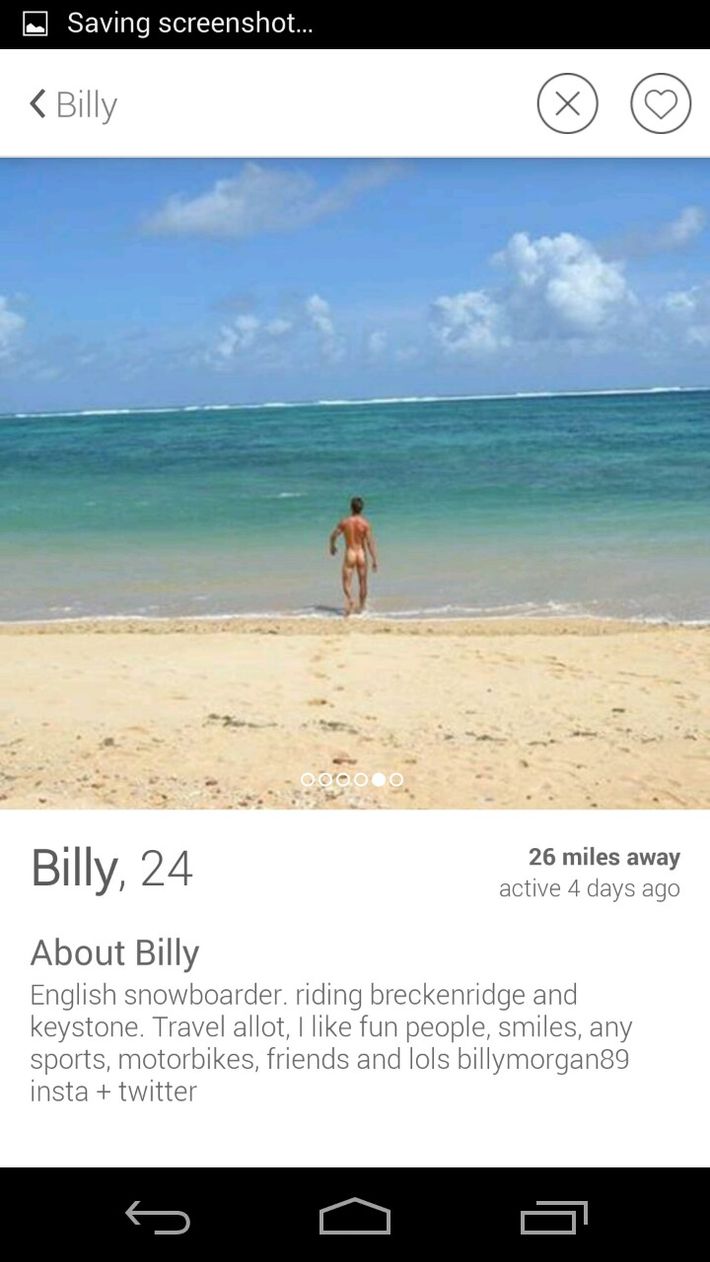 This enthusiastic soul looks to be East Timor's lone Olympian, skier Yohan Goutt Goncalves. Drop him a line!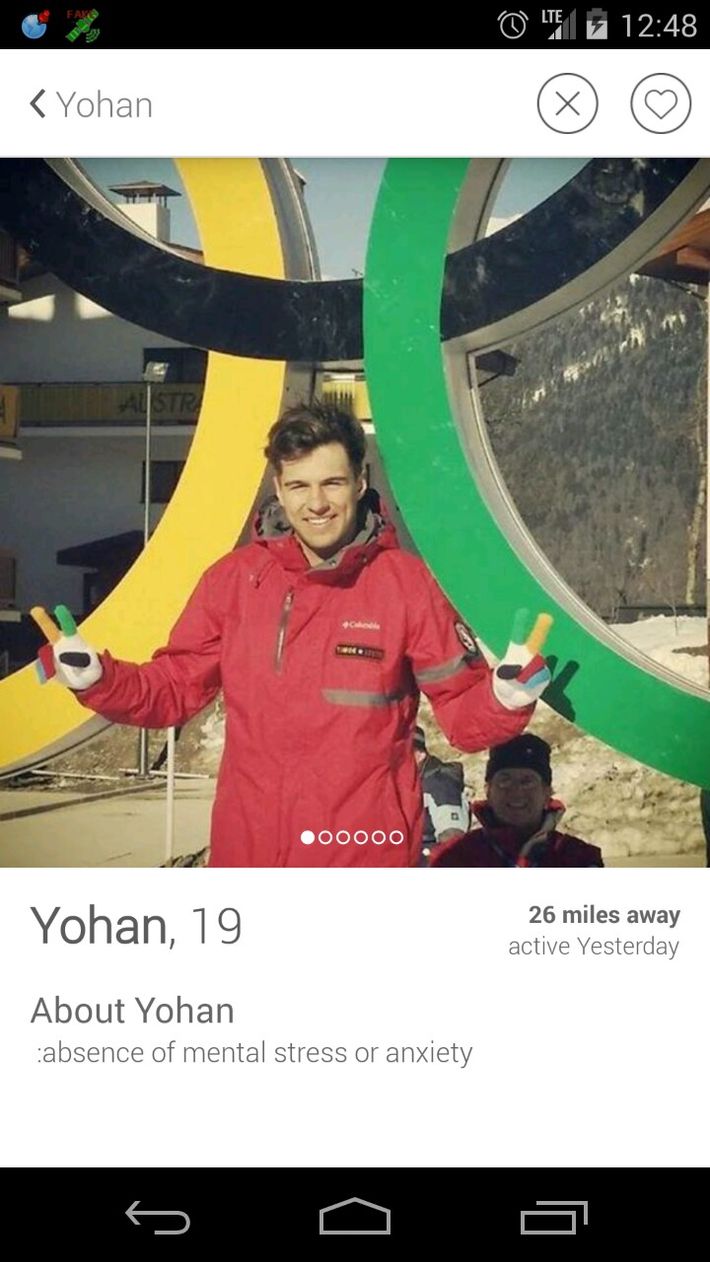 The URL and beaming face would suggest this is Spanish free skier Katia Griffiths: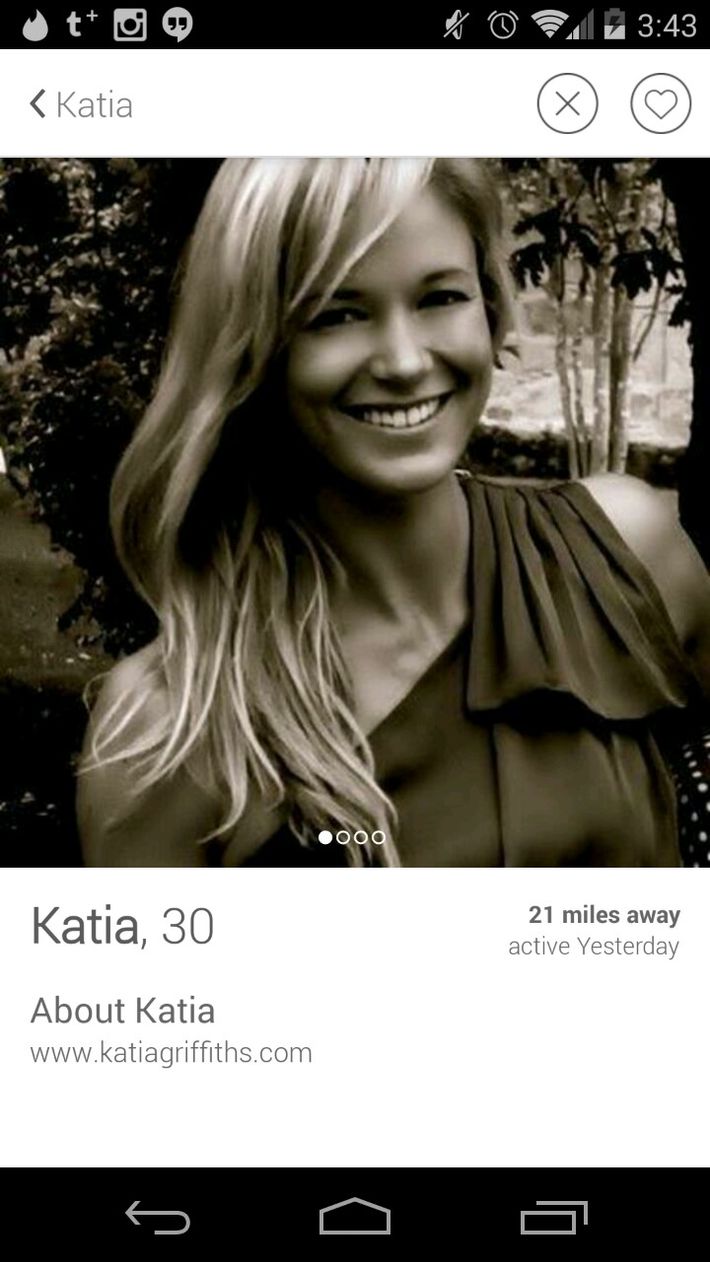 Some prefer action shots, such as this skier who would appear to be Chile's Noelle Barahona: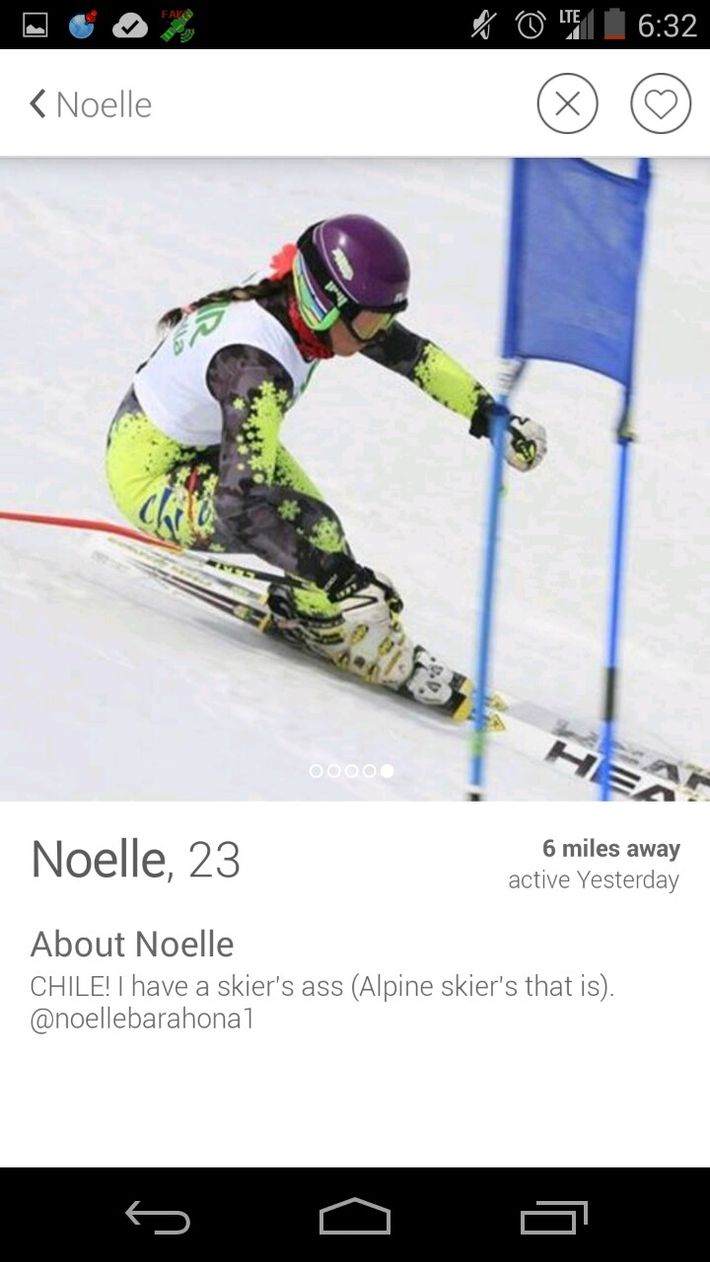 With members like these on Tinder (we can only assume they're equally as hot on Grindr), wouldn't you join?