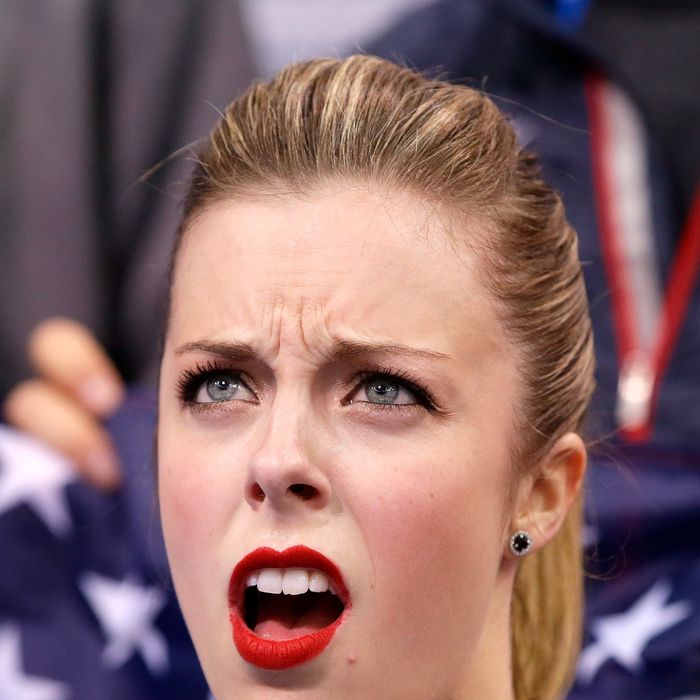 Surely you remember McKayla Maroney, the American gymnast whose "not impressed" face became the most enduring meme of the 2012 summer games in London. And even if you don't remember the whole Maroney thing, you no longer have to, because the Internet has found its new Olympic goddess: 22-year-old American figure skater Ashley Wagner, who was visibly very displeased by the low score she received after completing her Sochi routine, which was set to Pink Floyd's "Shine On You Crazy Diamond."
Wagner was all smiles after she left the ice and settled in to wait for the judges' response: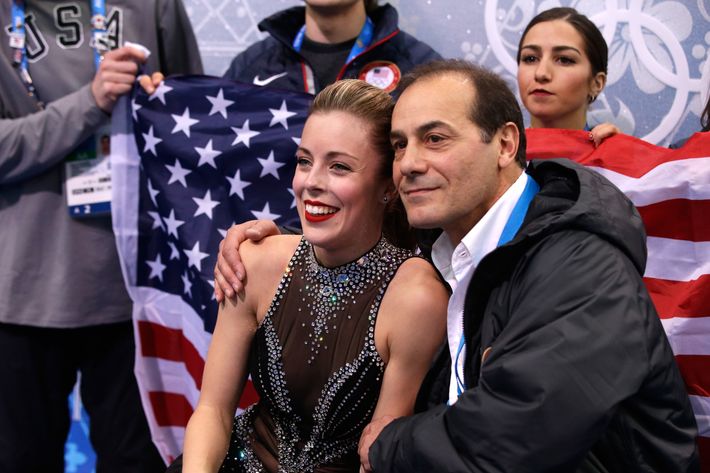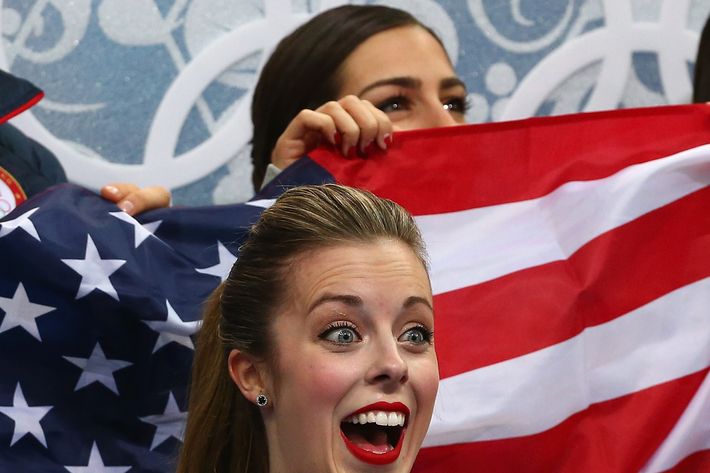 But her joy quickly turned to shock, disappointment, and extreme WTF-ness upon learning that she had earned only a 63.1, putting her in fourth place. Her face's transformation (as well as the "bullshit" she appeared to mutter to someone off camera) was made for GIFs, as you can see: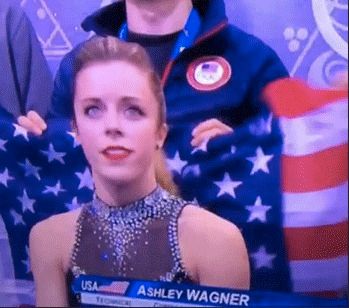 "I know roughly when I skate a good program where the score should end up … So yeah to score that low was very disappointing for me," Wagner said afterward. "The entire performance was redemption for me," she added, in reference to her poor showing at the U.S. National Championships in Boston last month. "I needed to prove to myself mostly that one bad competition doesn't define me and I can get beyond that." Moving past her Sochi reaction shot might prove more difficult.