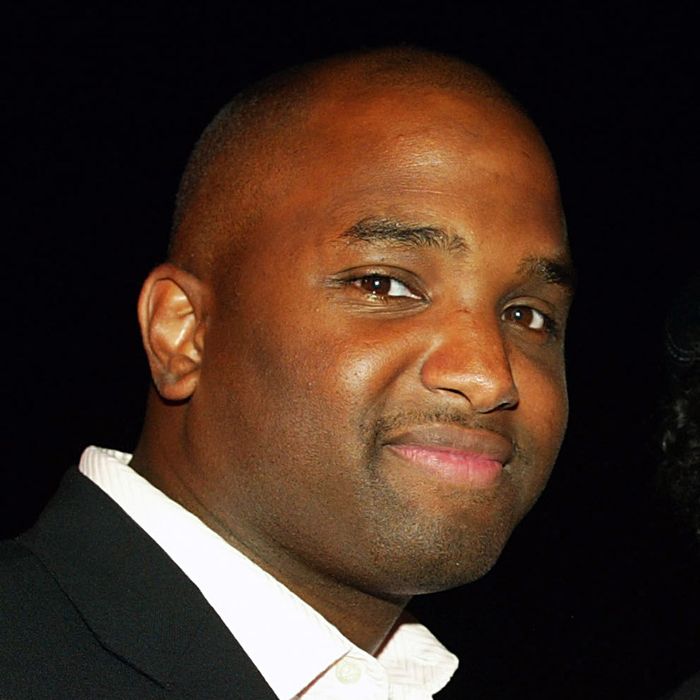 Photo: Kevin Winter/Getty Images
The con man accused of pretending to be his rich father in order to buy Maxim magazine has a history, with cameos from Shaquille O'Neal, Latrell Spreewell, and a $210,000 aquarium. Manhattan U.S. Attorney Preet Bharara announced wire-fraud charges today against Calvin Darden Jr. for allegedly swindling $8 million in financing to buy the men's rag while simultaneously working a $500,000 scam on a Taiwanese company by pretending the New York Knicks would come play a game in Asia.
"As alleged, Calvin Darden, Jr., sought to mislead and deceive his victims at virtually every opportunity, and he used the full spectrum of fraudulent devices, including false documents, 'spoofed' emails, and outright impersonation," said Bharara.
Less than a decade ago, Darden was running similar tricks and ended up in a similar place: prison. This time, he faces up to 40 years.
Darden stands accused of impersonating his father, a former executive at UPS and a board member for Coca-Cola and Target, in emails and phone calls in an attempt to purchase the long-struggling Maxim in a deal that "raised eyebrows," even before the full extent of it was known. (Spin founder Bob Guccione Jr. said he was lined up to become publisher, while Darden Jr. insisted he was not involved.) The Wall Street Journal reported in September: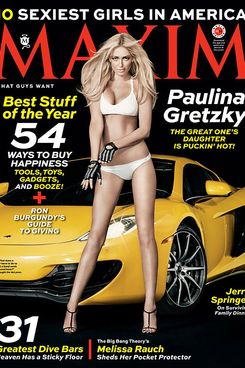 Mr. Darden [Sr.], a real-estate developer and former executive at the United Parcel Service, is a newcomer to the media industry, but says he has "definitely done my homework" in deciding to purchase the title. "I really see a way to expand outside of the [current] brand."
Oops, that was Junior.
In 2005, as a 30-year-old stockbroker, formerly of Merill Lynch, Darden was sentenced to 4 to 12 years for swindling money from flashy clients like Spreewell and the rapper Nelly. ("I would like the people I hurt in this case to know how truly sorry I am," he said at the time. "I pray and ask God to forgive me.")
An insane profile in the New York Times, titled "Catch Him If You Can," detailed Darden's elaborate lifestyle and trickery, which also left him facing a $4 million civil suit from Wachovia and AIC. The story begins at Star Jones's wedding and gets crazier:
According to the indictment, Mr. Darden used the money from the elderly investor to splurge on a multimillion-dollar home in Glen Cove, N.Y., to which he then added a $210,000 aquarium stocked with sharks and a movie theater that cost at least that much. […]

He also dropped $80,000 at an art gallery in New York.

The aquarium was delivered in April and stocked with $50,000 worth of tropical fish and four black tip reef sharks, each three feet long and costing $2,500. The sharks, however, made quick work of the fish. It cost Mr. Darden $3,200 a month to service the tank and feed the sharks their prescribed diet of salmon and flounder filets.
Another article from the time, in King magazine, was called, "The Talented Mr. Darden," and featured an inventory of the subject's garage ("an Infiniti SUV, Lamborghini Murcielago, Yamaha Motorcycle and a Mercedes-Benz CL600C coupe") along with the added detail that his license had been suspended or revoked 17 times.
Some people never change. Maxim is still for sale.