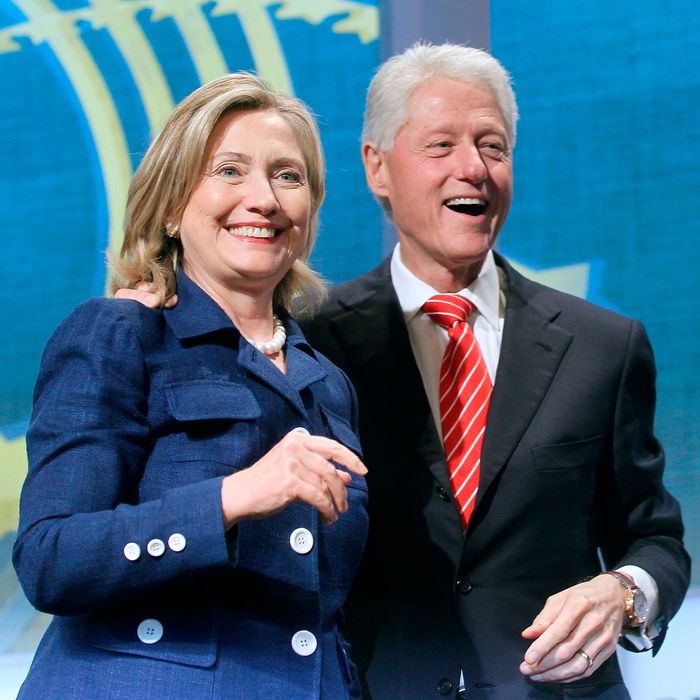 Haters gonna hate.
Photo: Mario Tama/2010 Getty Images
It is at least mildly discomfiting that retired public servants can earn vast fees by speaking to private groups after they leave office. It is even more discomfiting, and creates the potential for a conflict of interest, when a former public servant is also a potential future public servant. So isn't there at least some reason for concern that Bill and Hillary Clinton have earned a massive speaking-fee fortune while building a pro-campaign apparatus?
Democratic consultant Hank Sheinkopf says no:
"This country has a history of putting rich people into public office. If they're jealous of the amount of money she's making for speeches, they should become the former first lady and a former senator and a former secretary of state, and see what happens."
So there you have it, critics. If you don't like the income sources of your presidential candidates, you should have thought of that before you turned down that marriage proposal from Bill Clinton.