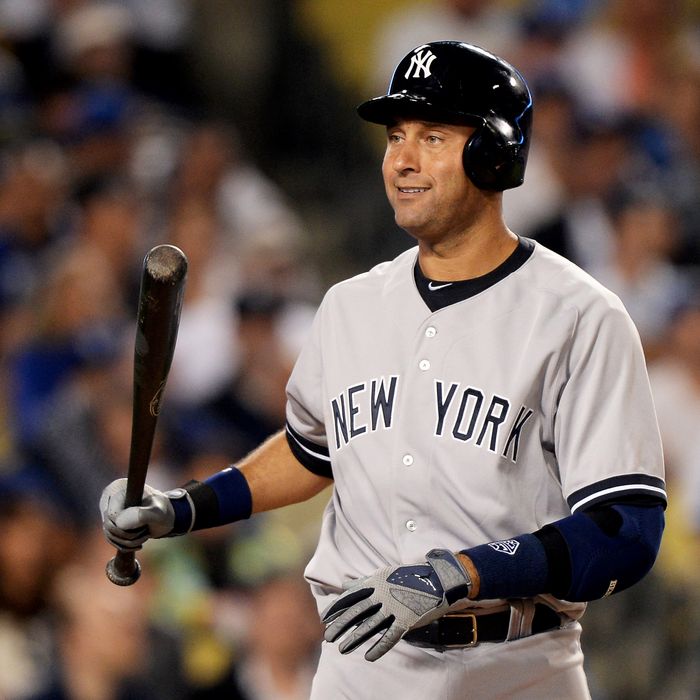 Derek Jeter.
Photo: Harry How/Getty Images
Derek Jeter announced on Facebook this afternoon that the 2014 season will be his last. Jeter had signed a new contract in November rather than exercise the player option on his previous deal, and it was widely assumed that this would be his last season. But with the Yankees set to begin spring training in Tampa, he made it official with a note on his Facebook page.
Here's Jeter's message in full: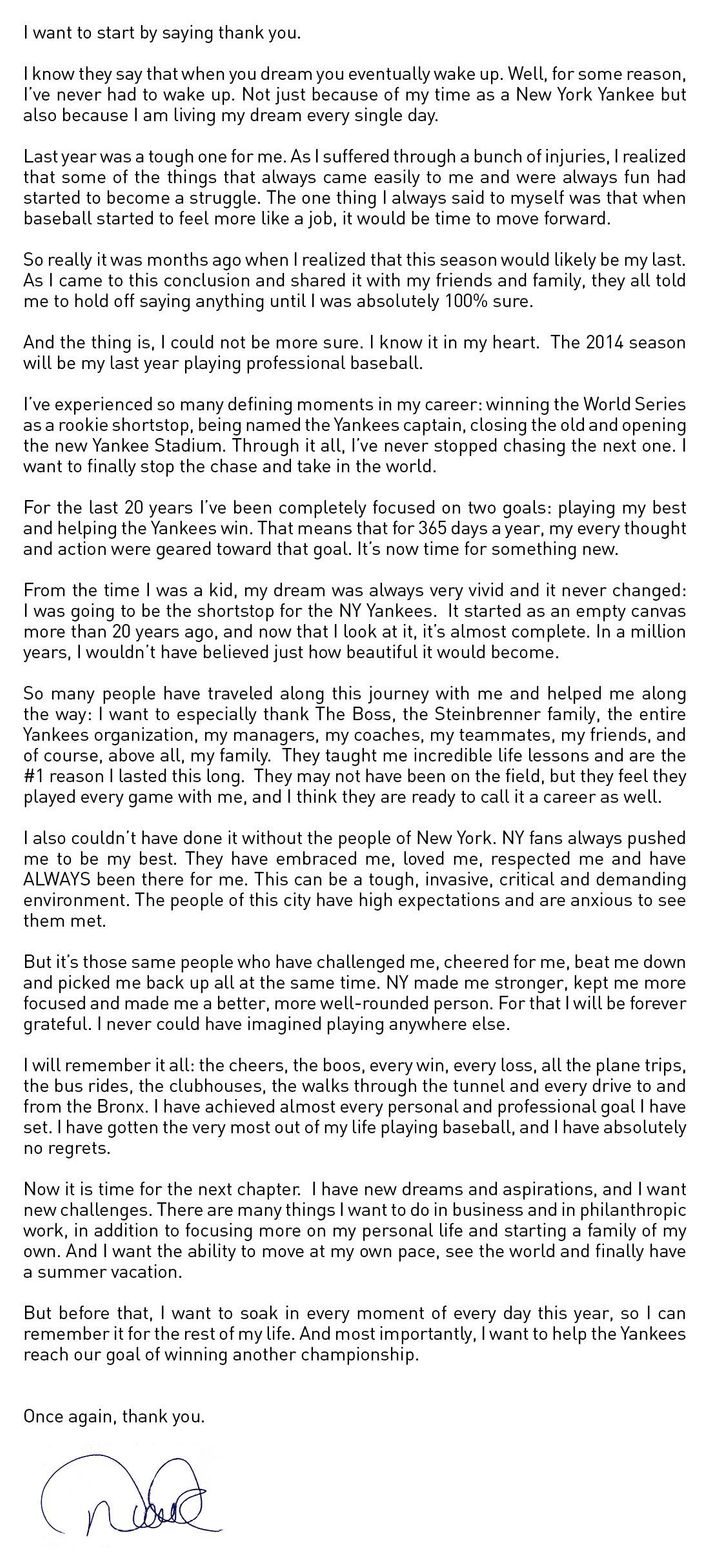 Injuries had limited Jeter to just 17 games last year, and he batted just .190 in 63 at-bats. Jeter's numbers had begun to dip in his late 30s, but he put together a bounce-back year in 2012 in which he finished seventh in the MVP voting with a solid slash line of .316/.362/.429. That year, of course, ended with an injury during Game 1 of the ALCS, in which Jeter broke his ankle and had to be helped off the field in front of a stunned Yankee Stadium crowd.
Like Mariano Rivera, who retired last year, he'll be a first-ballot Hall of Famer, but he's arguably been an even more iconic Yankee than Rivera — the team captain and face of the franchise, the natural successor to Ruth and Gehrig and Mantle and DiMaggio. (A few years ago, the Yankees Museum presented an exhibit focusing on the different chapters in franchise history. The display about the teams from the late 1990s and early 2000s was labeled "The Derek Jeter Era.")
And like Rivera, Jeter will surely get a season-long good-bye, with tributes in opposing ballparks and gifts at every stop. Rivera may have been more universally beloved, but Jeter's status as a Yankees legend is equally as secure. He's the franchise's all-time leader in hits and games played, and he's fifth in WAR, behind the aforementioned Ruth, Gehrig, Mantle, and DiMaggio.
The Yankees' final home game, by the way, is on September 25, against Baltimore. (The cheapest ticket available on StubHub as of this writing is $161.50.) The Yankees' final game of the regular season is on September 28, at Fenway Park in Boston.