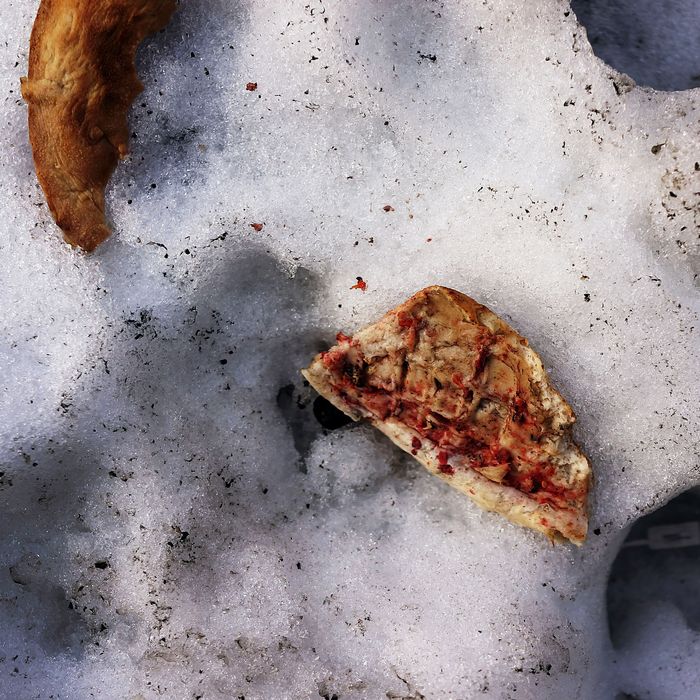 Photo: Spencer Platt/2014 Getty Images
It's quite warm outside and it is not snowing, which is a huge improvement from the last, what, six months? But as a result of our recent winter hellscape, the trash has festered, no one picks up after their dogs, and the leftover snow is there to catch it all, turning foul colors in the process. Getty photographer Spencer Platt, as showcased by The Wall Street Journal, managed to make it into art. Nasty, depressing art. It's almost over.
The one percent are affected as well: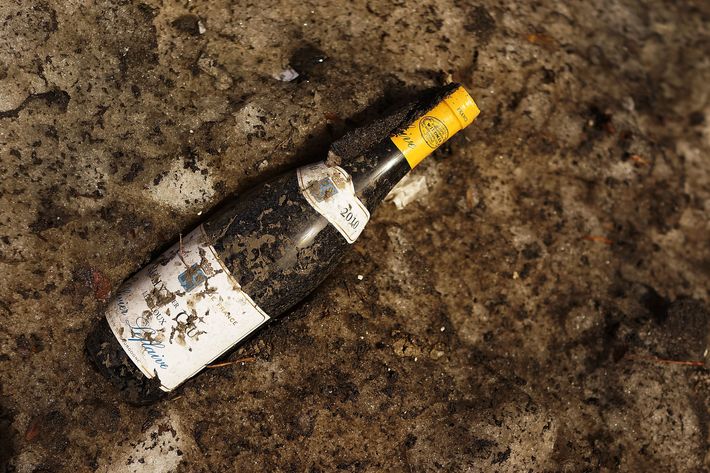 And in this one, we see the rotting of our bodies and brains throughout this seemingly endless frigid season: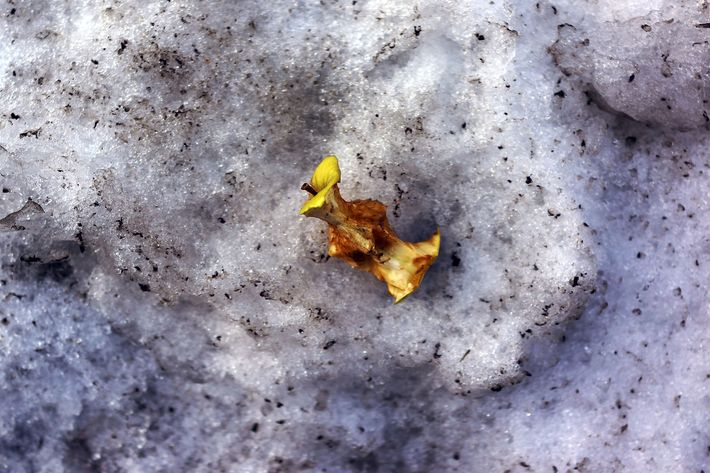 See more here, or just walk outside and get it on your shoes.