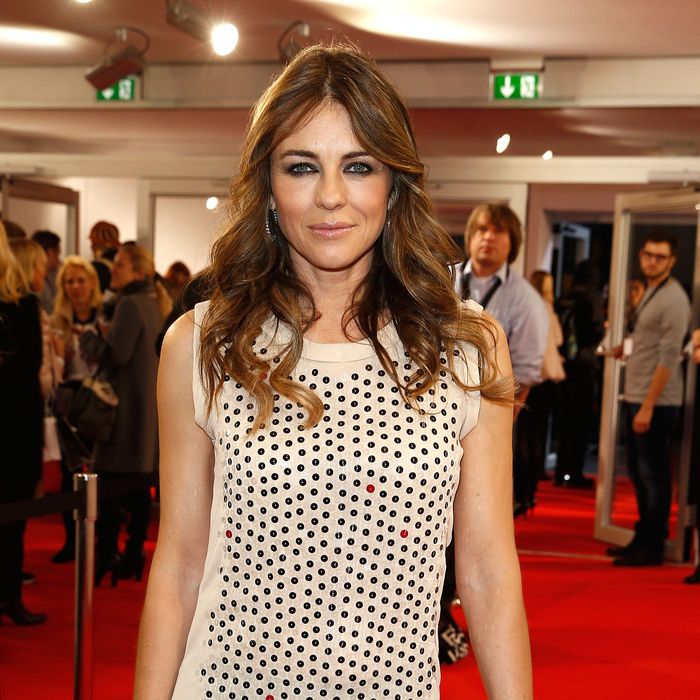 Photo: Andreas Rentz/Getty Images
If one part of this story is true, it's that Tom Sizemore writes excellent presidential fan fiction. The Natural Born Killers actor went Linda Tripp yesterday in a "world exclusive" from Radar, the Internet's National Enquirer (but less trustworthy), claiming that his ex-girlfriend Elizabeth Hurley was bedded by President Bill Clinton. According to Sizemore's tall tale, replete with bad action-movie dialogue, Clinton demanded Hurley's number from him at a White House premiere of Saving Private Ryan. "Give it to me. You dumb mother*****r, I'm the Commander-in-Chief of the United States of America. The buck stops here," he "said," in Sizemore's drug-addled mind. "Give me the damn number." He gave him the damn number. (In the story.)
"Elizabeth, this is your Commander-in-Chief," Clinton supposedly said to the British supermodel. "Listen Elizabeth, this is the President! I don't have any time for this ****. I'm keeping the world from nuclear war all the time. I'm sending a plane to pick you up." And like that, it was done. Or, you know, it wasn't but whatever.
Hurley was forced to deny the insane story, while hopefully Hillary at least gave Bill some side-eye:
Two weeks ago, before he was their source, Radar reported that Sizemore was a racist drug addict, so they pretty much knew what they were getting into. But it made the British tabloids, because it's hilarious and they have no standards (ahem):
"It's not true. I was never at the White House. I've never met Bill Clinton," Sizemore admitted to HuffPost Live, calling the recording "the rantings of a guy that … had a very severe drug problem." But now the world remembers Tom Sizemore. Get this man a writing gig on Scandal.