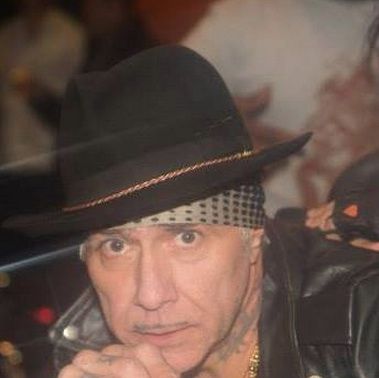 Police are currently searching for Update: have found the body of fashion designer Michele Savoia, who was last seen leaving the nightclub Marquee New York on Thursday, the day New York Fashion Week ended. The New York Post reports that the House of Savoia creator raised suspicions when he missed Valentine's Day dinner with his girlfriend. Friend Felix Rodriquez went to look for the 55-year-old at his live-in yacht near 12th Ave. on Saturday. "Cops this morning, they searched the Hudson River and the port, and they found nothing — thank God — but that doesn't mean undercurrents didn't play a part," Rodriquez said. He added, "I fear the worst, I fear the worst."
Another friend, actor Joseph Catalfumo, told the New York Daily News, "It's disturbing to me. I never heard anything like this before from him. He's a sweetheart. I can't figure out where he might be." Savoia — who's dressed the likes of Chris Noth and Mickey Rourke and even outfitted Ricky Martin for his run in Evita — was last seen on Marquee's surveillance video leaving the club alone around 4 a.m.

Update: Savoia's friends tell CBS that his body was found in the Hudson River on Sunday, not far from his yacht. Police confirmed that a body was found near Pier 57 in Chelsea, but said the person has not been identified.