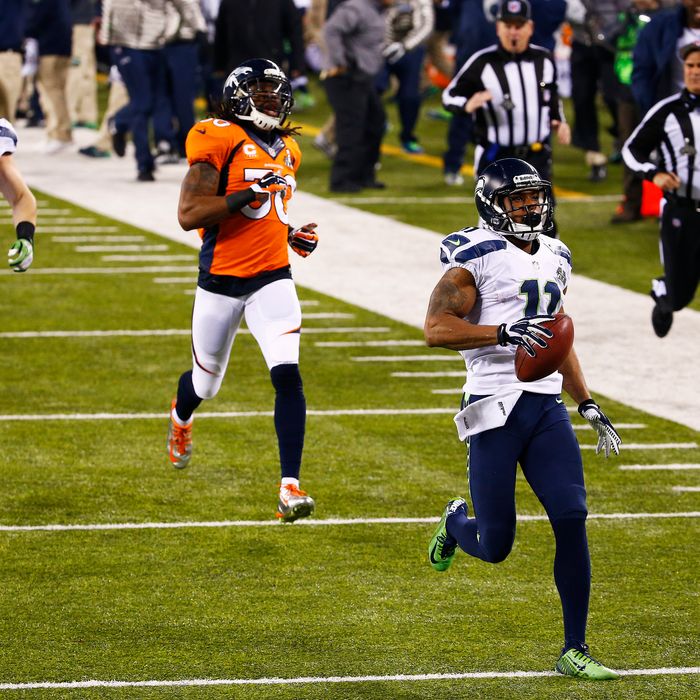 Percy Harvin returns the second-half kick-off back for a touchdown.
Photo: Tom Pennington/2014 Getty Images
So, unless you're a fan of the Seattle Seahawks, Super Bowl XLVIII was pretty terrible. The Seahawks captured their first Vince Lombardi Trophy in a 43–8 victory over Denver, but this game was over pretty early, with Seattle jumping out to a 22–0 lead in the second quarter. And for all the talk about this being the first Super Bowl played outdoors in a cold-weather climate, the conditions were hardly brutal. Temperature at kickoff was 49 degrees, only the third coldest game-time temperature in Super Bowl history. It did not snow.
If the NFL planned to use a Meadowlands Super Bowl as a test case of sorts to determine whether future championship games could be played in the cold, tonight's game didn't really prove anything. They caught a break with warmer-than-expected temperatures, but that doesn't mean they will in the future. If the league wanted to learn what the week leading up to the Super Bowl would look like in a northern city, the past seven days might work as an example. (The league might not necessarily like what it's learned about holding a Super Bowl in the New York/New Jersey area, though). But if the NFL wondered what a true cold-weather Super Bowl would look like, it's still wondering.
Ultimately, this Super Bowl won't be remembered for the weather, or because it was played in the country's largest media market. It'll be remembered as one of the least-competitive Super Bowls in history. There were a few highs in this one — but also plenty of lows.
HIGHS
Seattle's defense, the best in the NFL this year, was awesome. Here's Kam Chancellor picking off Peyton Manning late in the first quarter.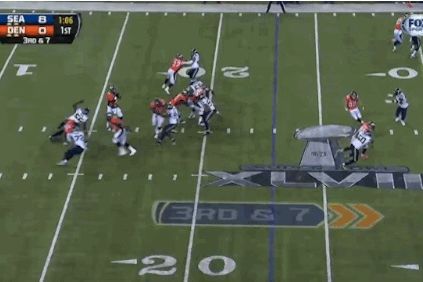 Percy Harvin returned the second-half kickoff 87 yards for a touchdown, though whether you consider that a "high" depends on how much you care about sound special teams coverage.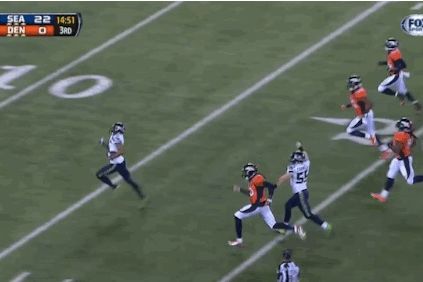 Again, this was a great catch-and-run for a touchdown by Jermaine Kearse late in the third quarter … if you can get past the Broncos' poor attempts to tackle him.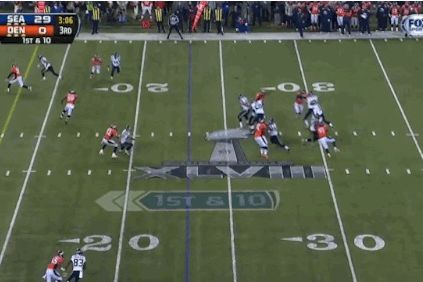 Honestly, if you're a fan of competitive, exciting football games, there wasn't much to like tonight. So instead, here's a GIF of Paul McCartney eating pizza.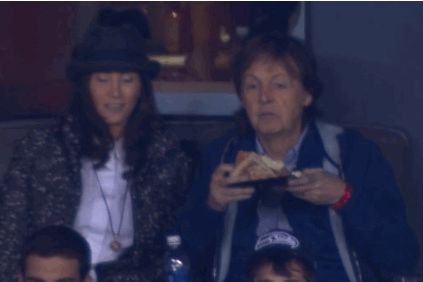 LOWS
Joe Namath tried to do the coin flip before anyone called it, which sort of defeats the purpose. (On the other hand, that jacket!)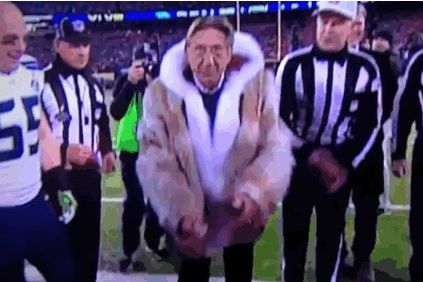 The Broncos' historically good offense began the game with a bad snap that led to a safety.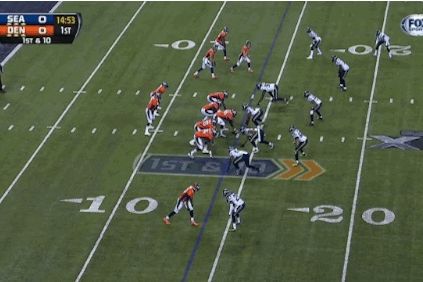 This second-quarter Marshawn Lynch touchdown capped a short scoring drive for Seattle and gave the Seahawks a 15–0 lead. It was at this point that you realized this game could be a blowout.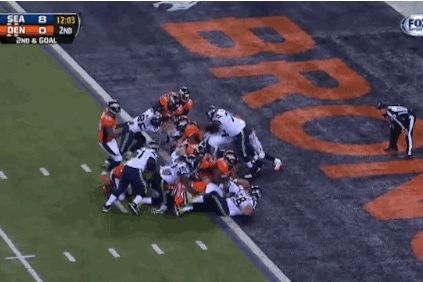 Malcolm Smith returned a Peyton Manning interception for a touchdown … but his celebratory dunk attempt left a little something to be desired.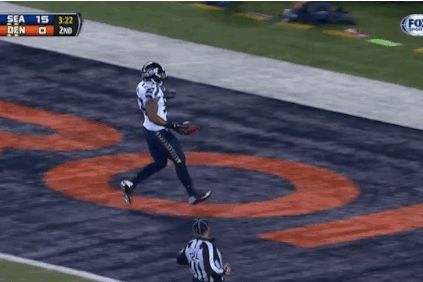 And last but not least, here's Sad Eli Manning.