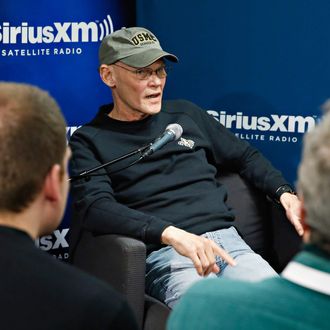 Democratic strategist/ author James Carville is interviewed with co-author Mary Matalin during a broadcast of 'Smerconish Book Club' on SiriusXM's POTUS Channel at SiriusXM Studios on January 10, 2014 in New York City.
Photo: Cindy Ord/Getty Images
Fox News announced on Thursday it had signed Democratic strategist and former Bill Clinton campaign manager James Carville — also known as the Ragin' Cajun, for his abrupt style — as a commentator, adding a left-leaning counterpoint to its cadre of largely right-wing commentators. Can't wait for some subdued and nuanced conversations with the Fox crew ahead.