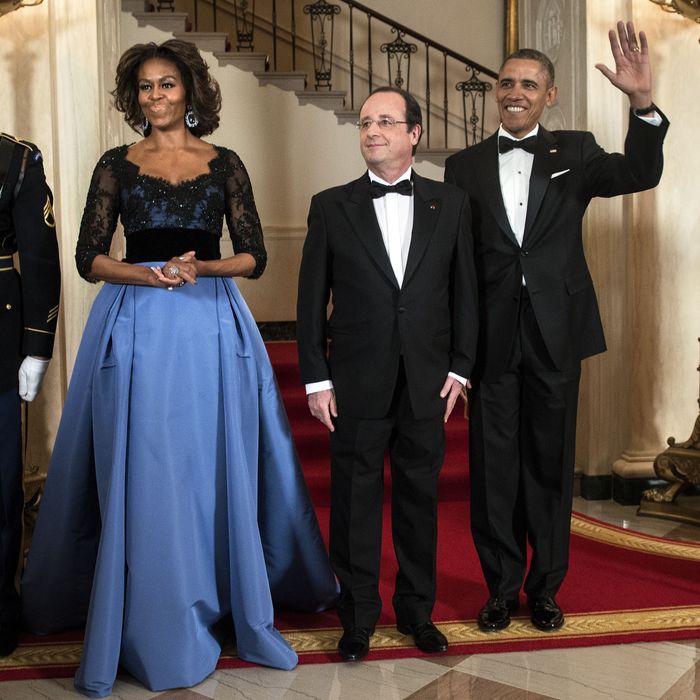 Photo: BRENDAN SMIALOWSKI/AFP/Getty Images
This is why you don't zip off on a scooter to cheat on your longtime girlfriend with a famous actress until after the biggest party of the year. French President François Hollande went stag to Tuesday's state dinner in his honor after breaking up with France's unofficial first lady, Valérie Trierweiler, amid cheating rumors last month. The White House tried to mitigate the awkwardness by seating Hollande between the Obamas, and placing Stephen Colbert to the First Lady's left.
In less scandalous news, Bradley Cooper and John Kerry were seen chatting, and probably spoke in French just because they can.
Veep's Julia Louis-Dreyfus was seated next to actual Vice President Joe Biden, at his request.
Mindy Kaling brought her best friend as her plus one, and adorably Instagrammed their trip to the White House.
And Kaling's friend B.J. Novak ensured she won't be entangled in any international love triangles.