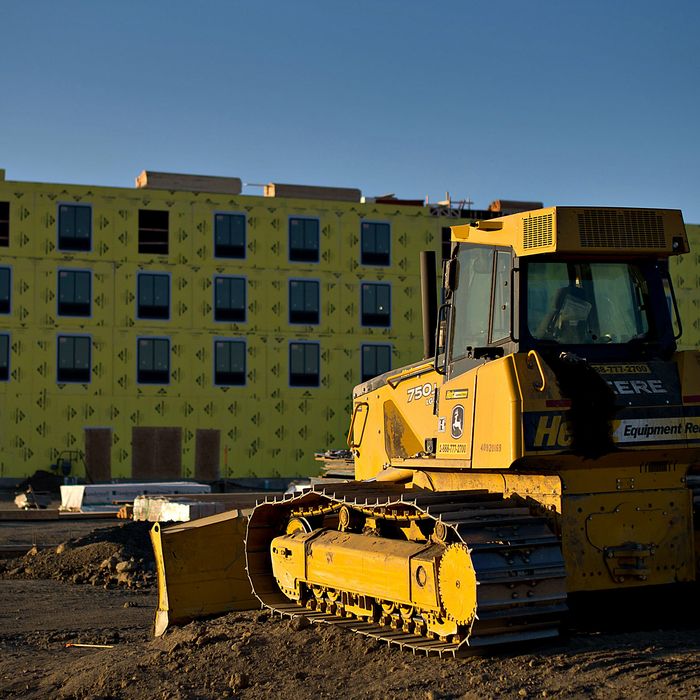 Photo: Bloomberg/2012 Bloomberg
The story of Bessie Larmer, a part-time custodian at First Lutheran Church in Williston, North Dakota, will sound familiar to any New Yorker affected by gentrification. A dozen or so years ago, the 76-year-old said, she rented a one-bedroom apartment at the Century Apartments on Williston's west side for $350. "I liked the way they sprayed for ants and kept it nice." But last June, as the town that exemplifies North Dakota's oil boom was becoming one of the hottest real-estate markets in the country, Larmer finally had to move out when her rent hit $1,250. By Williston standards, that's still a bargain.
In North Dakota, a state that prohibits rent control, Larmer had little recourse as her rent steadily rose. After she moved in, she said, "it went up to $650 and then $750, then $850, and before I moved out, it was $1,250. I never knew what day I would open my door and find a note saying they would raise it 30 days later." The increases hit with greater and greater frequency. "It seemed like toward the end it was just crazy. It got to be where once every 30 days they'd say the rent could change. I don't know what to think," Larmer, who previously worked as a school custodian for 26 years, said by phone during a coffee break from her job at the church.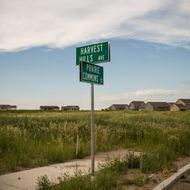 When Apartment Guide announced earlier this month that it had found Williston to be the most expensive rental market in the country, surpassing New York, San Francisco, and Los Angeles, the news sealed the town's newfound reputation. The ultimate boomtown of the current oil-fracking rush, Williston has turned from a sleepy settlement to a bustling city in just a few years. And there is simply not enough housing to go around.
Williston's population has more than doubled since the 2010 census put it at 14,700. Its median household income is a whopping $79,265 – some $10,000 to $30,000 higher than the rest of the state. But it takes longer to build apartment buildings than it does to ride a Greyhound to North Dakota, so the city's services and development can't keep up with its population growth. The result: Company-sponsored "man camps," instant RV parks, and a brand-new homeless population, something Williston has never had to deal with before.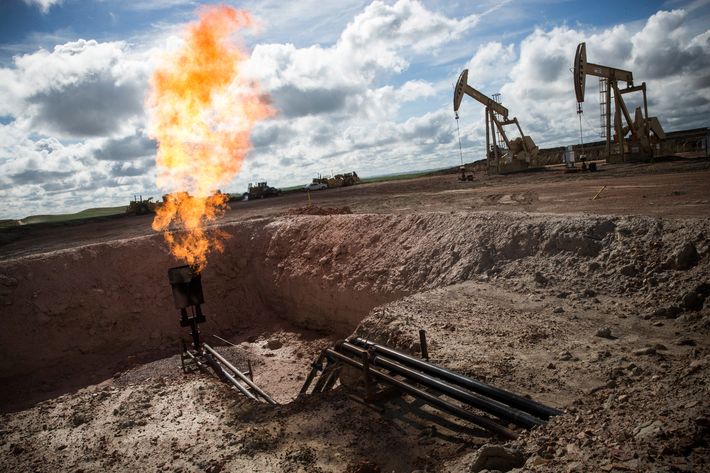 Apartment Guide found that a one-bedroom, 700-square-foot apartment rented for an average of $2,394. One local realtor, Tate Cymbaluk — who also serves as a city commissioner and a county-planning commissioner — doubted the accuracy of that figure, which the guide apparently calculated from just 16 listings. "I'm not sure how they got to that. That's not even realistic," Cymbaluk said, estimating the cost at closer to $1,600 to $2,000 for a two-bedroom. But a quick scan of Craigslist and some of the new rental properties sprouting up around town showed prices for one- and two-bedroom places starting at or above $2,000.
Larmer wound up moving into her brother's apartment while he dealt with an illness. It was supposed to be a temporary move. "But it doesn't look like anything's opening up. It's kind of nice to have family right close by."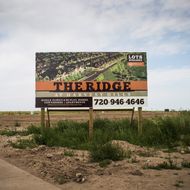 Many people searching for housing in Williston, however, don't have that kind of network to fall back on. "I've talked to a bunch of people who have come in. I don't know how many, at least 100 over the past two years, and they have money, they're making a lot in the oil industry. But they just can't find a place to be," said First Lutheran Pastor Ben Loven.
He said many more arrive, having spent their last dollar on a bus or train ticket, and find it impossible to find anywhere to stay. These are Williston's new homeless citizens. First Lutheran has started working with the local Salvation Army and other churches in town to create a makeshift homeless shelter at a company-owned man-camp, offering rides there from town each night. But it's not a permanent fix. "It's just for the winter months, and in March, it's done," Loven said.
Williston is trying to facilitate the construction of new housing, but it can't yet match the population growth. "We put in 1,500 apartments last year; we're putting in many more this year," said Katie Long, communications director for Williston Economic Development.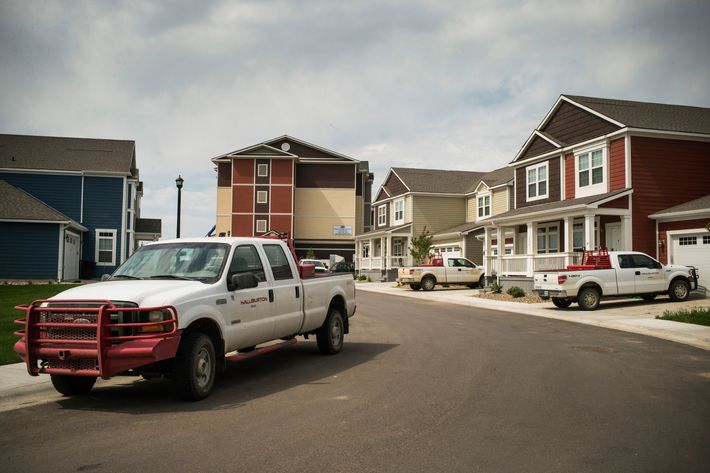 It's not any easier if you want to buy. Lisa Barbula, a 26-year-old who works in accounts receivable for the oil field equipment company Weatherford, said she moved to Williston five years ago from Sydney, Montana, a 45-minute drive to the southwest. Her rent was $250 when she moved in, but it went up steadily until September, when her building was sold and the new owners suddenly jacked the price up to $900. Barbula decided it was time to buy a place of her own.
"I've looked at six or seven different houses, but all of them have something or other that will keep them from passing inspection. I did put an offer in on a townhouse for $150,000, but I was beat out by a cash offer." For now, she's staying put in what still counts as one of the city's more affordable apartments. "I had to sign the lease. I didn't have anywhere else to go."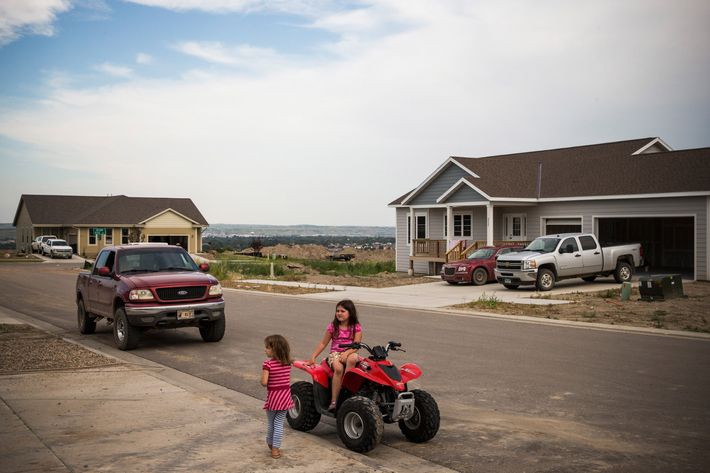 Pastor Ben Loven, too, had a hard time competing with cash buyers when he moved to town in late 2010. "We ended up putting offers in on five different houses that were all above the appraisal value. Every single one of those was bought up by someone who could pay cash straight up."
As Long explained, that situation is not uncommon in Williston. "That used to happen with companies. They would come in and buy up houses for the workers and pay cash. Not everyone else on the block can do that. We were catering to the corporate buyer for a couple of years. But the corporate buyer has saturated the market by now, and they're telling their employees to go find their own places."
Long said the city was confident it could eventually house all its new residents. "We will build our way out of this." But those bargain rents of five years ago will be a thing of the past, as capital flows into the market. "Investors are coming in and buying out the old apartment buildings, jacking up the rents and/or gutting them, or tearing them down and putting up something new. So either way, your rent's getting raised."