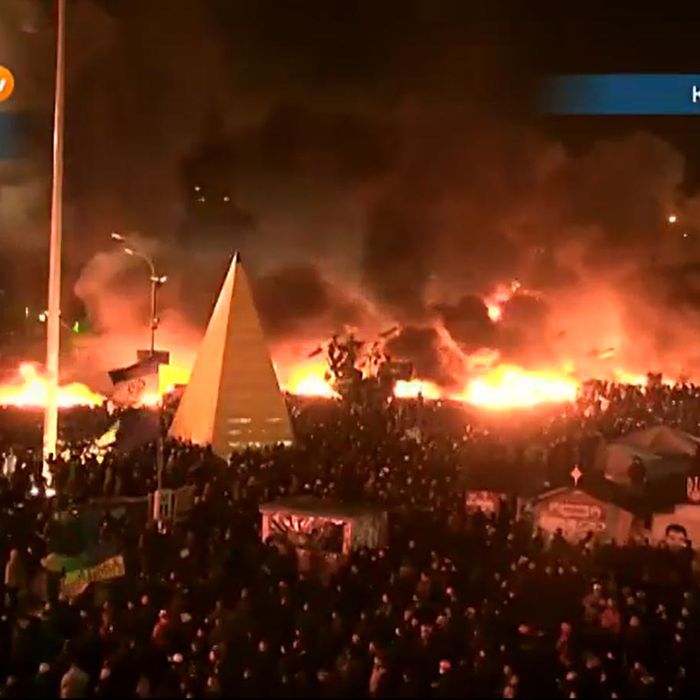 At least nineteen people were killed today in the Ukrainian capital of Kiev as the months-long demonstrations once again intensified. Riot police reportedly raided Independence Square, the center of the anti-government protests, with tear gas, percussion grenades, and water cannons while members of the camp fought back with Molotov cocktails, stones, and fireworks.
The battle is streaming live on the internet:
Reuters has footage from earlier:
Protests have been raging since November, when pro-Russia President Viktor Yanukovych rejected a trade deal with Europe and then tightened laws against mass gatherings.
Update, 6 p.m.: Following the rash of deaths, "President Viktor Yanukovych will address the nation after meeting with the opposition, Yanukovych's advisers told local media."

"We have no other way," one protester, an accountant, told the Times. "We have been protesting for three months but are stuck in dead end."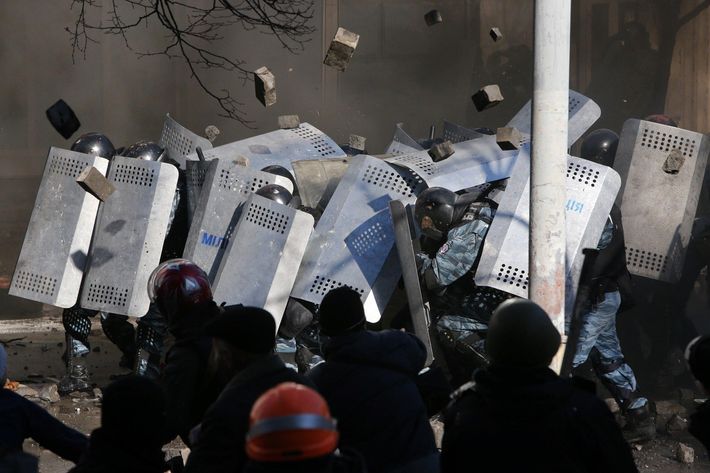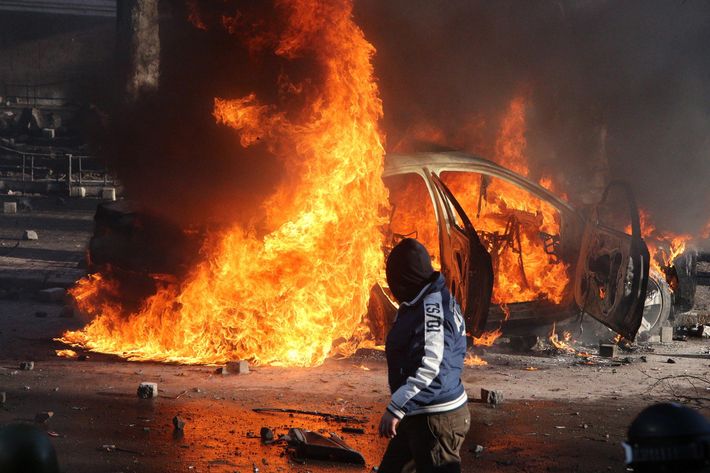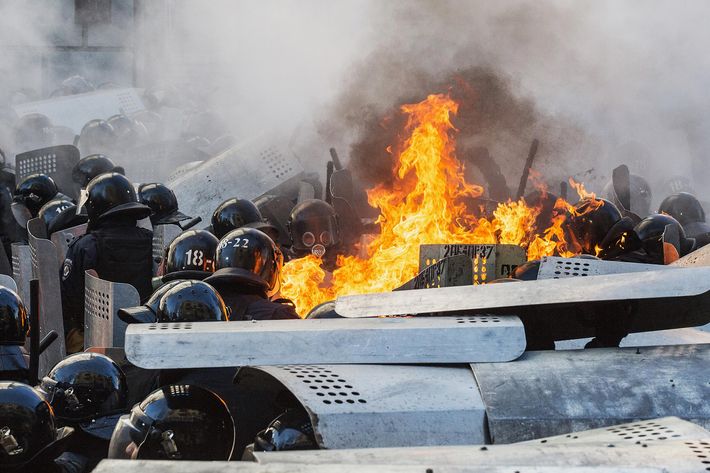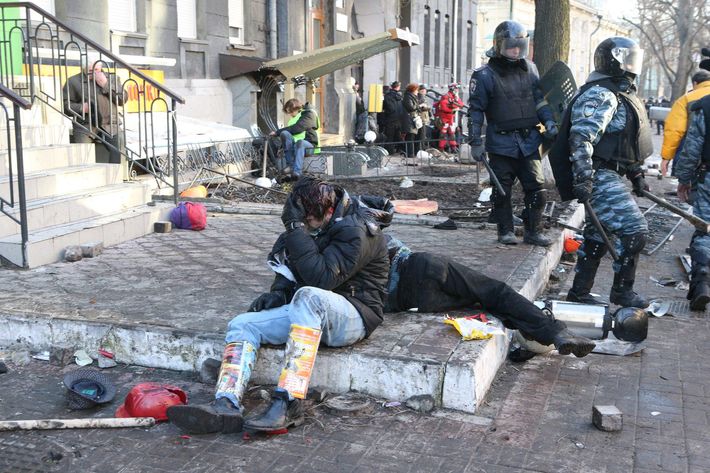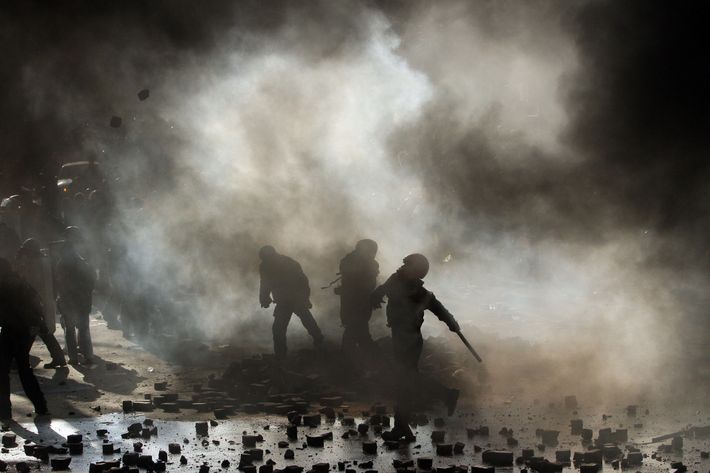 This post has been updated throughout.